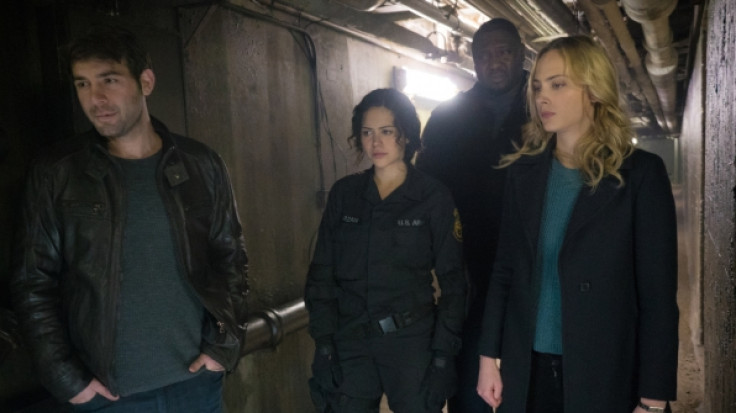 It's time once again for some animal vengeance against the human race with Zoo season 2. The fourth episode of the show, Wall Of Jericho, is set to air on 12 July on CBS as Jackson and crew continue to search for a cure to the animal mutation.
Things are getting worse for the team with, on one side, some critters showing a new level of mutation, and on the other, General Davies doing everything in his power to implement the Noah Objective.
Read the official episode description below:
In an effort to unravel a dark conspiracy within the Noah Objective, the team travels to Vancouver, where it must infiltrate a black-tie event in order to get close to General Davies and stave off an impending animal threat. Also, Jamie and Logan's journey is interrupted when Logan's past comes back to haunt them on "The Walls of Jericho" (Episode 4, Season 2 of Zoo).
Jackson told Mitch about the dog bite that has been having an odd effect on his body and in this episode they find a sloth whose mutated DNA can help create a cure. In true Zoo form, the sloth manages to escape and, going by the trailer, leaves a trail of devastation along the way.
Mitch snoops around and finds that the animal may have had help from some friends, a group of moles. They find claw marks of the moles in a sewer and make their way deeper through the tunnels only to come face to face with an alligator.
Back in the North American forests, Jamie and her new companion Logan continue their search for civilisation but at some point the pilot gets attacked by a wolf. Will he survive? And what is the secret Jamie learns about him?
Watch the latest episode of Zoo on CBS on 12 July at 9/8c or view it online on the official website.