Waymo disagrees with Uber, says it 'only' seeks $1.86bn for stolen trade secrets
Last week, Uber's legal team claimed Waymo was seeking $2.6bn for a single trade secret.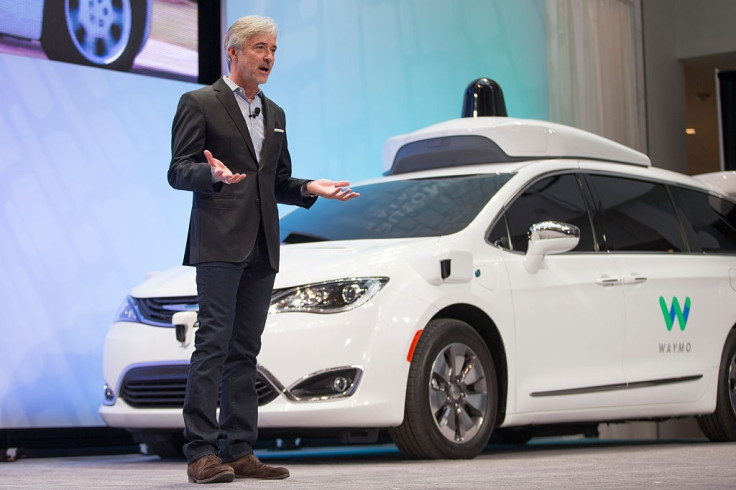 Waymo's legal team has revealed the correct figure it wants in damages from Uber in the lawsuit dealing with misappropriation of trade secrets, which differs from the ride-sharing company's earlier courtroom statement.
In a recent document filed with the court, Alphabet's self-driving car unit noted that Uber's claim that the company is seeking $2.6bn (£1.93bn) in damages for a single trade secret was false. Instead, it highlighted that it "only" wants $1.86bn (£1.38bn) for one stolen trade secret called "Trade Secret 25", which is reported to be its most valuable.
"Two days ago, Uber's lead counsel told the court that Waymo is asking for $2.6 billion in damages for one trade secret," Waymo wrote in Friday's filing. "That is false. Waymo is asking for $1.859 billion for Trade Secret 25 (not $2.6 billion) and less for the remaining trade secrets."
The company also noted that their numbers are not "additive", which would mean that if the court rules in favour of Waymo and confirms that Uber stole all nine trade secrets (Trade Secret 25 and eight others) in question, the ride-hailing app would still have to pay $1.859bn, or the value of Waymo's most valuable compromised trade secret.
"Furthermore, Waymo's numbers are not additive; if the jury finds that Defendants misappropriated every asserted trade secret, Waymo still only seeks $1.859 billion".
Furthermore, the Alphabet-owned company defended its method of calculating the exact amount of these damages. According to the company, they got to this figure using "Uber's own estimate of how valuable the technology was to Uber at the time of acquisition."
The whole case revolves around Google's ex-engineer Anthony Levandowski, who according to Alphabet, stole 14,000 confidential files before leaving the company to start Otto – his own self-driving start-up – which was later acquired by Uber in a bid to bolster its self-driving efforts.
Alphabet alleges the trade secrets were passed on to Uber, but the ride-sharing giant has constantly maintained that none of the stolen secrets were used. Uber also fired Levandowski when he failed to comply with their internal investigation into the case.
For now, the trial for the case is slated to begin on October 10, although Waymo is pushing to delay the trial by nearly two months to explore additional new evidence. Uber, however, is willing to continue with the current schedule.
US District Judge William Alsup has yet to issue a ruling regarding the trial date.
© Copyright IBTimes 2023. All rights reserved.