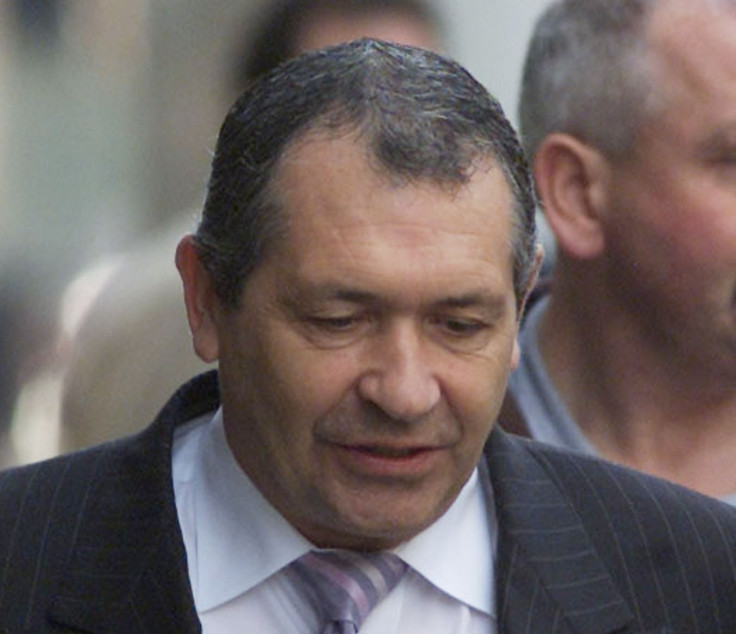 The notorious gangster John "Goldfinger" Palmer was murdered in a "contract-style" killing carried out with a pistol likely fitted with a silencer, an inquest has heard.
The 65-year-old – thought to be worth £300m ($370m) and once described as Britain's richest criminal – was shot six times at his gated home in South Weald, Essex, on 24 June last year.
Police originally believed Palmer had died from natural causes after mistaking the gunshot wounds for injuries related to keyhole surgery he had recently undergone.
Detectives have now admitted officers made mistakes in the early stages of the investigation.
They said that more than a year after the shooting they are "not even close" to identifying Palmer's killer, revealing they are dealing with more than 16,000 potential suspects.
On Tuesday (20 December), Greater Essex Coroner Caroline Beasley-Murray ruled at an inquest into Palmer's death that he was "unlawfully killed".
Detective Chief Inspector Stephen Jennings told Essex Coroner's Court that since opening the murder investigation, officers had pursued 700 lines of inquiry and taken 200 witness statements.
But he added: "We are not even close in terms of finishing this inquiry."
He said he believed it was a "contract-style" killing that "more than likely" involved the use of a 8mm silenced .32 calibre pistol, which has never been recovered. He said Palmer's death could have taken weeks if not months to plan.
The inquest heard a small hole found in the fence surrounding Palmer's garden led officers to believe he was being spied on in the moments leading up to his death.
CCTV footage did not capture the killing but showed Palmer using a motorised buggy in his grounds at 5.18pm on the day of his death.
The killer is thought to have waited behind a fence as Palmer reached a secluded area of his garden, before hopping over and shooting him.
Palmer's body was later found by his son's partner about 15 metres from the site of the shooting.
Detectives say one possible motive may have been rumours that Palmer – who gained his nickname after being arrested, and later acquitted, of involvement in the £26m Brink's-Mat robbery at Heathrow in 1983 – had turned informer on his criminal associates, including those involved in the £14m Hatton Garden raid.
Another line of inquiry is whether the killing was connected with a real estate fraud case in Madrid for which Palmer was due to stand trial next year.
Palmer, who served four years of an eight-year prison sentence after being convicted in 2001 for a £33m timeshare fraud, had been burning documents in his garden when he was killed, Det Ch Insp Jennings said.
Officers say they are searching for both the gunman and the person who paid for the killing.
Det Ch Insp Jennings said: "Because of Mr Palmer's lifestyle and previous involvement in criminality, this has been a wide ranging and extensive investigation."
He added: "A lot of it is based on his lifestyle. The Brink's-Mat robbery in 1983 has been one of the potential lines of inquiry. He was arrested on suspicion of smelting gold, he was never convicted of that.
"In 2001 he was convicted of a timeshare fraud which had 16,000 potential victims and losses in excess of £33m. He was sentenced to eight years in prison, so that is 16,000 potential motives."
Det Ch Insp Jennings admitted errors during the early stages of the investigation, saying officers did not properly inspect Palmer's body as it lay in his garden or conduct background checks that would have revealed his high-profile criminal background.
"There were failings on behalf of Essex police," he told the inquest.
A separate inquiry by the Independent Police Complaints Commission (IPCC) into Essex police's handling of the case is ongoing.
Coroner Beasley-Murray expressed her condolences to the Palmer family, who were represented at the hearing by Ashley Thilthorpe, the partner of Palmer's daughter.