An enquiry has been set up against a police officer from the US state of Georgia after a dash cam video showed him making "inappropriate racial comments". Lt Greg Abbott has also been shifted to administrative duty until the investigation ends.
Cobb County police chief Mike Register was quoted as saying by Channel 2 Action News that after receiving an open-records request from the news agency, he and his command staff viewed the video, which prompted an internal investigation of Abbott.
The body camera footage from July 2016 showed the police lieutenant stopping a white woman driver during a driving under the influence (DUI) stop. In the video, the woman can be heard saying she was hesitant to put her hands down to pick up a cell phone because she didn't want to get shot.
And then Abbott cuts her off with: "But you're not black. Remember, we only shoot black people.
"Yeah. We only kill black people, right? All the videos you've seen, have you seen the black people get killed?"
The incident took place before Register took over as chief of Cobb police. A statement from the department said on Wednesday (30 August) that he found out about the footage only the previous Friday and ordered an internal investigation.
"No matter what context it was said, it shouldn't have been said," Register said.
The attorney representing the woman said he believes Abbott was being sarcastic after the woman "gave him some lip".
"It makes you cringe when you hear it. It's unacceptable," Suri Chadha Jimenez said.
But Abbott's attorney, Lance LoRusso, defended his client, saying: "Lt. Greg Abbott is a highly respected 28-year veteran of the Cobb County Police Department. He is cooperating with the department's internal investigation and will continue to do so. His comments must be observed in their totality to understand their context.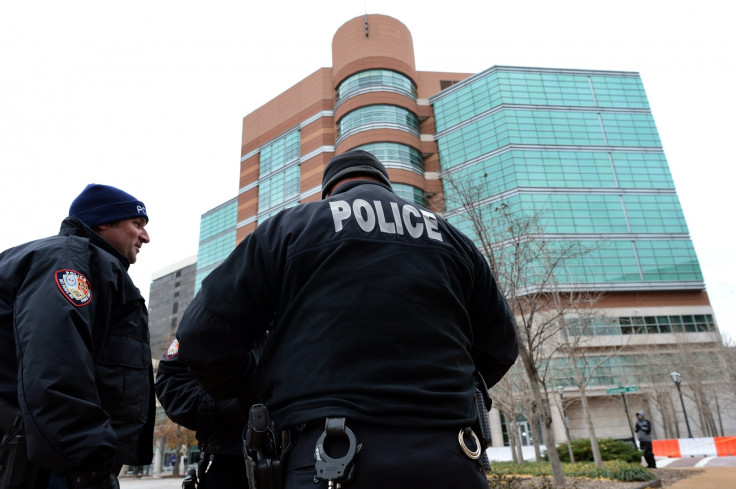 "He was attempting to de-escalate a situation involving an uncooperative passenger. In context, his comments were clearly aimed at attempting to gain compliance by using the passenger's own statements and reasoning to avoid making an arrest."