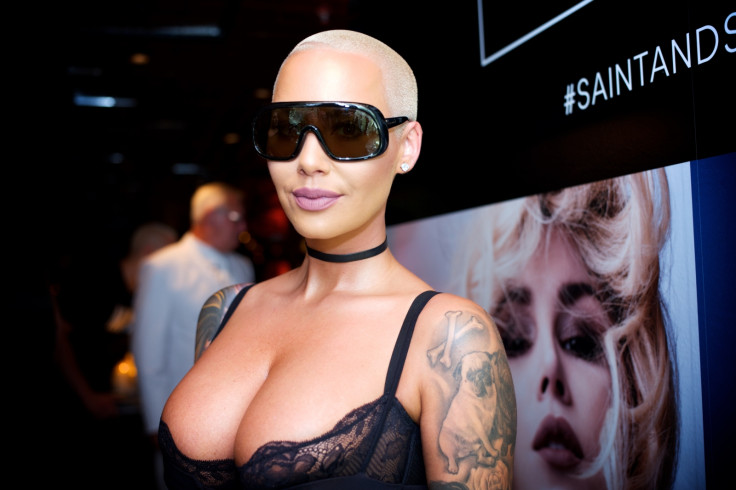 There's not a single dull day for fans of American model Amber Rose, whose social media posts often become the talk of the town. After opening up about her romance with rapper 21 Savage, Rose shared a post about "helping the world", but looks like her many of her fans are not buying into the claims.
The latest controversy seems to have ensued over the 33-year-old reality star's post about being featured in an article alongside other prominent Hollywood A-listers. Ranked number 5 amongst the popular faces, Rose was also acknowledged for work on women empowerment and her feminist role.
"Some celebrities care more about helping the world than camera time," the caption over her picture-post featuring Hollywood star Leonardo DiCaprio read. Alongside, Rose added, "Thank you @vice check me out in this article I'm #5 between Beyoncé and Oprah #slutwalk," referring to the article that mentions her.
Sadly though, fans weren't of the same opinion as many bombarded the comments section with furious responses.
"People like amber like to pretend they care to make themselves seem more appealing. A person is more likely to help the poor when other people are watching. And that applies to this as well," one Instagram user wrote, while a second asked, "Amber Rose faces backlash again after unshaven crotch photo drama: "What are you even famous for"
"How are you close to either of those 2 in anything in life," another fan asked seemingly talking about pop star Beyonce and TV personality Oprah Winfrey – who were mentioned in the post. Amid the bout of criticism over the philanthropic claims, one fan questioned why Rose hasn't spoken in favour of her close pal Blac Chyna, who is involved in the Rob Kardashian revenge porn scandal.
"How are you such a feminist but haven't spoke out in your "friends" @blacchyna defense? Seems to me that this something a real feminist would want to speak on," someone asked.
While another bashed her saying, "What a lie u wouldn't be relevant if it was a camera...that's the only reason why you went out with Ye for cameras and money."
However, several others lauded the girlfriend of rapper 21 Savage as a role model. She has courted controversy in the past as well – most recently due to the unshaven crotch photo that sparked a debate on feminism.