A grieving mother has spoken of the horror she felt at discovering her 21-year-old son overdosed on a little-known synthetic opioid called 'Pink'.
Mary Elliott, from Houston, Texas, lost her son Jeremy Taylor Elliott on 13 April, but only recently learned that in addition to heroin, his body was poisoned with 'Pink', chemical name U-4770.
'Pink' was outlawed by the Drugs Enforcement Agency in November 2016 after being linked to at least 46 deaths in the US over a two-year period.
It is almost ten times as strong as morphine and, like its more infamous cousins fentanyl and carfentanil, can kill someone just by coming into contact with their skin.
"My son just tried something and it took a hold of him. I just wanted to collapse when he told me if Jeremy ever woke up, he wasn't going to be the same," Elliott told KHOU.
Jeremy was in a coma for four days after his overdose before finally dying. While his heartbroken mother understood his death was heroin-related, she was stunned when she eventually saw the coroner's certificate.
"What is this? Is this bath salts?" she said, remembering the moment her eyes rested upon the mysterious name U-4770.
'Pink's' name is misleading: it is in fact a white powder, just like fellow synthetic opioids fentanyl and carfentanil, which are widely acknowledged to have contributed to a surge in US drug deaths.
The Texas Poison Center believes at least three people in the state were killed by 'Pink' last year. Despite being outlawed in the US, it is readily available online.
"Most of it comes from China," said centre director Jean Cleary, adding: "[It] is anywhere between seven to eight times more potent than morphine is."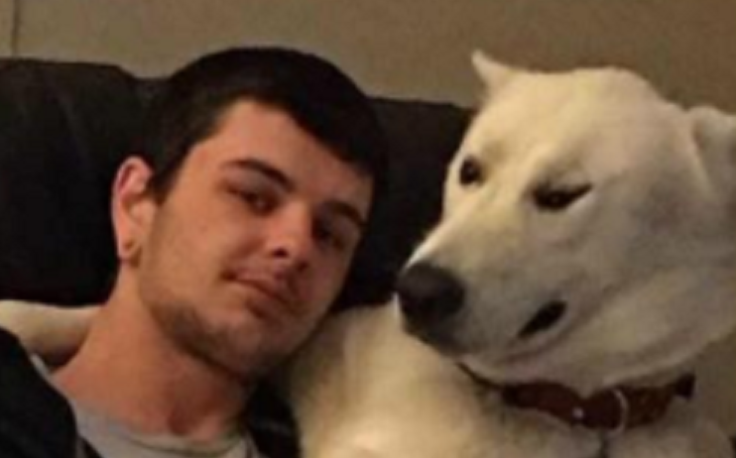 Elliott is determined that the tragedy she has suffered will not be in vain and has started a Facebook group, 'Mothers Against Heroin', to provide information and support for families whose young ones may be getting mixed up in opiate use.
"If it can just save one person, just one and save one mother from the pain that I feel, it's worth it," she said.
One of the greatest risks posed by 'Pink', fentanyl and carfentanil is that poorly regulated production methods, often in Chinese labs, means that end-users do not know how strong their drugs are.
Even hardened heroin addicts can be killed by an unusually potent batch of synthetic opioids. The risks of consuming these drugs has been described by experts as a game of "Russian roulette".
That thought will be little comfort to one mother who has lost her son after one, very costly, mistake.
"I thought I did everything right," she said. "And when this happened I asked myself 'What I did wrong?'"