Asghar Farhadi's best foreign language film win at the 2017 Oscars is being quickly overshadowed by the coverage of the triumphant moment in his home country. Human rights groups are up in arms after the gold metallic Christian Dior gown worn by Charlize Theron was blurred out on an Iranian TV channel.
The 41-year-old Mad Max: Fury Road scarlet joined Shirley MacLaine on stage at Sunday night's ceremony to present the Best Foreign Language Film – but when the show aired in Iran, it was altered.
Using what appeared to be paint on the lens, her outfit was transformed into a black 'turtleneck' with long arms. Thanks to the poor job, eagle-eyed viewers could not help but notice the censorship - especially when she moved and the 'black' dress stayed put.
Farhadi chose to boycott the event in protest against President Trump proposed travel ban saying that his absence was "out of respect for the people of my country and those of the other six nations who have been disrespected by the inhumane law that bans entry of immigrants to the US.
When Anousheh Ansari, a revered engineer and the first Iranian to visit the international space station, graced the stage to accepted the award on Farhadi's behalf, she also received the Photoshop treatment. This time the cut-out part of her navy gown was blurred.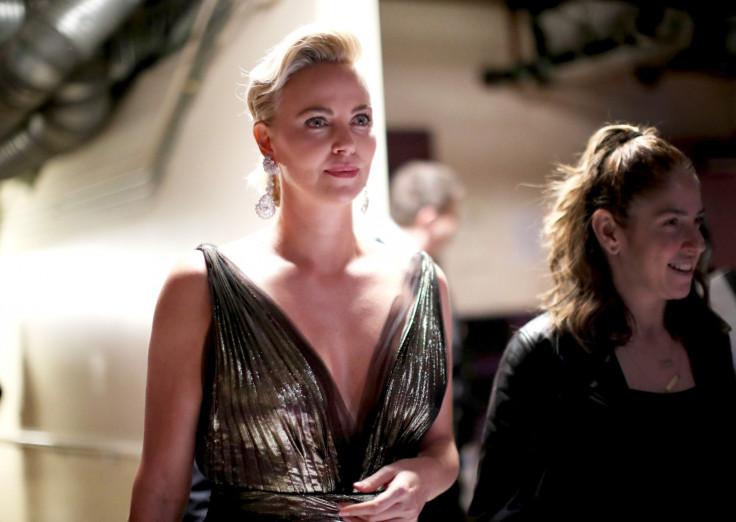 Masih Alinejad, the founder of My Stealthy Freedom, a group which aims to raise awareness of the Iranian state rule which sees women routinely flogged or imprisoned if they do not wear the Hijab in the country, branded the censorhsip "shameful".
"Another typical example of the Islamic Republic's fear of naked arms of Iranian women," she wrote in a post on Facebook. "It is shameful indeed, but that is how the Iranian media outlets based within the country have been covering such events for years."