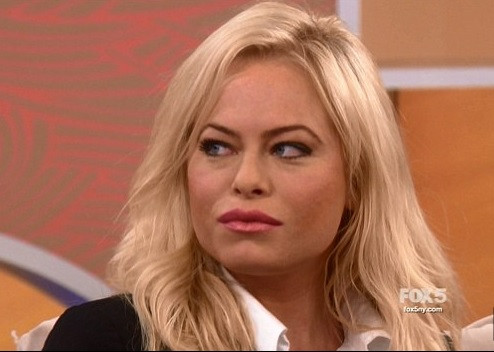 As Charlie Sheen's porn star ex-girlfriend Bree Olson vents her outrage over news that he is HIV-positive, one person who is fighting the former Two And A Half Men star's corner is Amanda Bruce. The nurse, who dated the 50-year-old Hollywood actor for around eight months, has revealed that she choose to continue having unprotected sex with him, even after she learned of his health status.
Four years after receiving his diagnosis, Sheen confirmed that he is living with HIV in a candid interview with Matt Lauer on the Today Show on 17 November, describing at as "a hard three letters to absorb".
Despite warnings from doctors, Bruce said she wanted to have relations without condoms because she was in love with the star: "I mean, if I had met him on one night, and we had decided to engage in this, I'd say, 'That's Russian Roulette,'" she explained during an appearance on The Dr Oz Show.
Bruce added: "'The reality is, we had known each other for many months before we engaged in [sexual relations], and we were a couple − I was in love with him."
Hours earlier, Olson, real name Rachel Oberlin, gave her own interview, branding him a "monster". According to the 29-year-old adult film actress, she and the Anger Management actor often had sex without using condoms after his diagnosis. Sheen's manager Mark Burg has refuted Olson's claims.
"We were having sex every single night," Olson said. "He used this word: 'I'm clean. I'm clean' and – I know... but I believed him. It was like playing Russian Roulette. That's the best way to put it. It was like putting a gun to my head and pulling the trigger each time."
The actress added: "Charlie, you're a terrible person. You're a terrible person. I will never forgive you. There's nothing that man could say to me. He's a monster."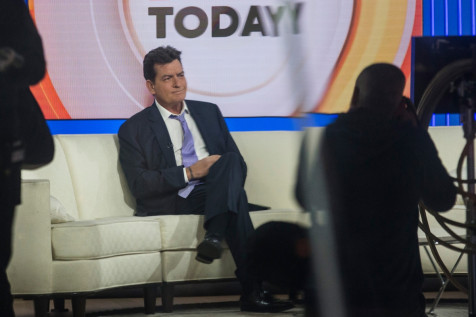 Amanda Bruce facts
Bruce is HIV-negative and is no longer dating or having sexual relations with Sheen.
She dated Sheen for approximately eight months, and elected to then continue having unprotected sex with him because she felt so close and wanted that level of intimacy, even after he admitted his HIV status to her.
They were both under the care of Sheen's personal physician, Dr Robert Huizenga, during their time as a couple. He advised her against unprotected sex.
Bruce was taking the antiviral medication prophylaxis, which lowered but did not eliminate the risk of transmission.
She insists that they remain close friends, saying: "He's a true gentleman. Very honest."
Bruce is not one of Sheen's former lovers reportedly planning to take legal action.