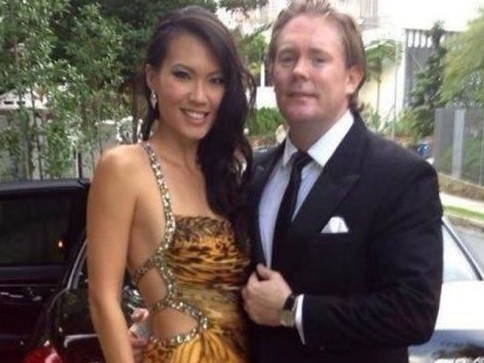 Name: Anton Casey
Age: 39
Nationality: British
Current Location: Perth, Australia
Famous For: Sneering at poor people in Singapore on Facebook
What did he say? He moaned that he had to "wash the stench of public transport off me" and complained "Who are all these poor people?". He also called a cab driver a "retard" and said: ""After 11 years of residency, I am still trying to understand THESE people!"
Uh-oh: The flames of anger were fanned further when a YouTube video emerged of him being even more delightful: "I don't mean to offend anyone, don't be angry with me. Be angry with your mum and dad for raising you a wuss."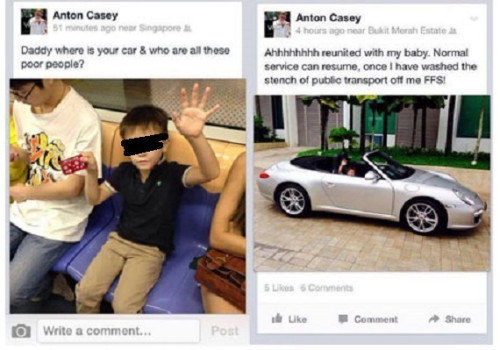 Pitchforks at dawn: Angry Singapore residents called for Casey to be run out of the country, with one Facebook user saying: "Deport him, deport him, deport him."
PR apology: Casey managed to make things even worst for himself by issuing a grovelling apology that was remarkably insincere: "I deeply regret having offended and disrespected the people of Singapore. I have the highest respect and regard for Singapore and the good people of Singapore; this is my home.
"I wish for nothing more than to be forgiven for my poor judgment and given a second chance to rebuild the trust people have had in me as a resident of this wonderful country."
Hmmm: Unsurprisingly the good people of Singapore did not accept his apology and Casey went into hiding. Over the weekend it emerged he had fled to Perth in Australia after receiving death threats. He was reportedly seen boarding a flight with his wife Bernice Wong, a former beauty queen, and their son.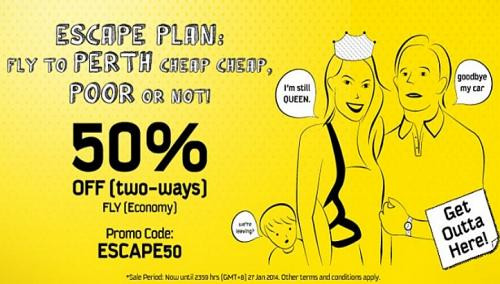 Budget airline mockery: After fleeing to Perth, budget Singapore airline Scoot even started to make fun of the banker with an advert that said: "Escape Plan: Fly to Perth Cheap Cheap, Poor or not!" The company was offering a 50% discount on a two way ticket to Perth and came complete with a sketch of Casey and his family, with the caption "goodbye my car".
Parting ways: CrossInvest Asia, the wealth fund management firm Casey worked for, said they have now parted ways: "Those comments [made by Casey] go against our core corporate and family values that are based on trust, mutual understanding and are respectful of diversity. Accordingly, CrossInvest Asia and Mr Casey have parted ways with immediate effect."
What next? It is unclear if or when Casey will return to Singapore but his options do not look good after K. Shanmuga, the country's foreign minister, condemned him publicly, saying: "I am terribly upset and offended by what he has posted. Deeply offensive, wrong, and unacceptable.
"Those who have done well in life should always be looking out for others - especially the less well-off or needy. It is basic human decency. Instead Mr Casey showed contempt. Having money and a Porsche, does not automatically mean that one is superior. Character is important."