A top associate to drug kingpin Joaquin "El Chapo" Guzman has been extradited from Mexico to face charges in a US court. He is accused of managing shipments of tonnes of cocaine and laundering millions of dollars for the Sinaloa cartel.
On Monday (18 December, Victor Manuel Felix-Felix was sent to the US where he faces charges of heading a money-laundering ring on behalf of the cartel, formerly run by Guzman.
Felix-Felix made his initial appearance in front of a San Diego judge on Tuesday afternoon.
The extradition of Felix-Felix, who is the father-in-law of one of El Chapo's sons, comes after his arrest in October in Mexico City. He was held in a Mexico prison after he along with 28 others were indicted in 2011, the San Diego Union-Tribune reported.
The indictment filed against him states that his alleged criminal operations spanned over five countries – the US, Canada, Mexico, Ecuador and Columbia.
An undercover US Drug Enforcement Administration agent, who intruded the cartel, found out that tonnes of drugs were moved to the US and hundreds of millions of dollars in bulk currency under Felix-Felix's guidance.
Felix-Felix had also allegedly directed the delivery of large loads of cocaine, including a cargo truck load of about 2,500kg of cocaine within Ecuador. However, it was seized by the country's National Police, the indictment said.
The top associate's extradition comes almost a year after El Chapo was sent to the US. He arrived in the country on the eve of President Donald Trump's swearing-in ceremony.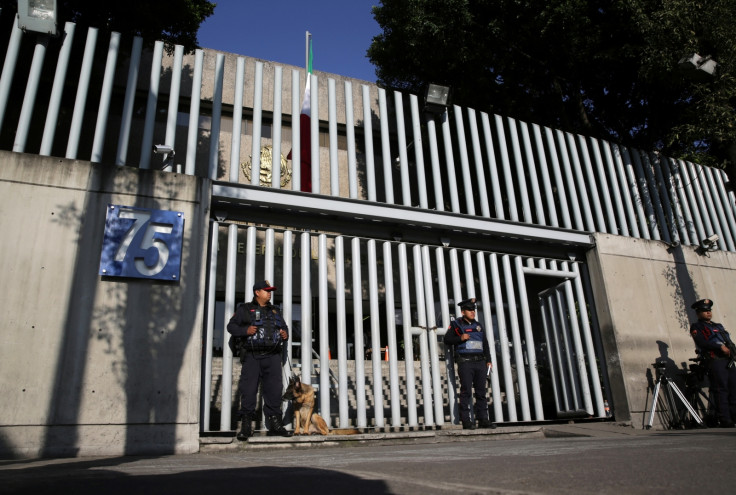 Since then, he has been kept inside a windowless cell, where he spends 23 hours a day with a radio for entertainment. He is facing several charges including money laundering, drug trafficking, kidnapping and murder in the US cities such as Chicago, Miami and New York.
After El Chapo's extradition to New York, his sons -- Ivan and Jesus Alfredo -- are running the cartel's operations.