Having been married to singer James DeBarge and to director René Elizondo Jr, it appeared as though Janet Jackson had finally got her happy ending with third husband Qatari billionaire Wissam Al Mana. Five years and two months after saying 'I do', however, the Miss You Much singer is walking away.
Who is Wissam Al Mana?
Born in Qatar, Al Mana grew up in London after moving to the UK with his wealthy family at the age of two. He fostered a love for fashion during secondary school and – by the age of 14 – worked weekends at a King's Road boutique, where he thrived. "I am fortunate to have spent the formative years of my life in London, " he told gulfconnoisseur.com. "It's a vibrant, creative and multicultural city, which helped me develop an early love for fashion and style."
Career highlights and achievements
He is the managing director of Al Mana Luxury Company, which represents A/X Armani Exchange. "It's in our blood. We're merchants," he previously said of the family-run business. "We take pride in that."
He owns major shares in fashion brands such as Hermès, Sonia Rykiel, Agent Provocateur and Saks Fifth Avenue.
At the age of Al Mana became a first-time father after Jackson gave birth to their son Eissa in January.
The Qatar-based conglomerate is part of the George Washington University alumni, having obtained a degree from the prestigious US institute.
He holds a Master's in Business Administration from the London School of Economics.
Is he on social media?
Any search for Al Mana on Twitter or Facebook will come up empty because the business magnate prefers to stay off radar. "I don't have Facebook," he told. "I don't have anything." However, he does share his style inspiration and rare glimpses of his personal life on his website.
He once posted a photo of Jackson alongside the words: "To the most beautiful person in the world, thank you for your divine love, your eternal support and for being my best friend. I love you so much, Inshallah we will be together in the Great Forever x.'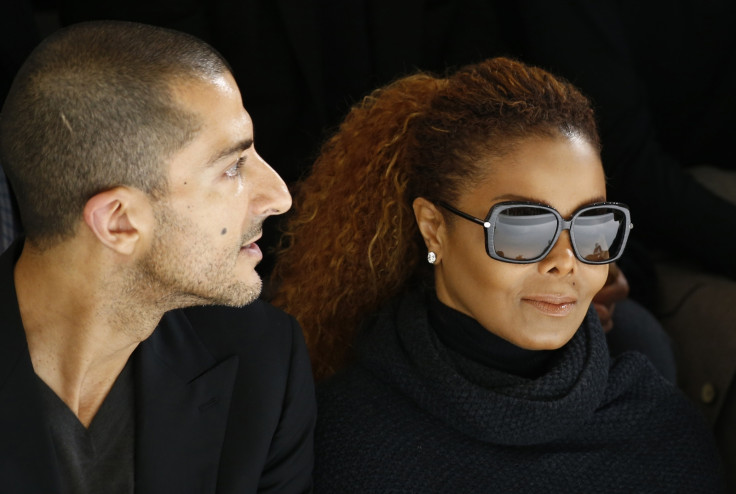 Did they have an extravagant wedding?
Initial reports suggested the pair, who met at a hotel opening in Dubai in 2010, would tie the knot in a lavish Muslim wedding were shut down in 2013 by the couple – who revealed that they had married in secret.
"The rumours regarding an extravagant wedding are simply not true. Last year we were married in a quiet, private, and beautiful ceremony," the couple said in a statement to Entertainment Tonight.
"Our wedding gifts to one another were contributions to our respective favourite children's charities. We would appreciate that our privacy is respected and that we are allowed this time for celebration and joy."
How much is he worth?
Thanks to his multiple business ventures, Al Mana has amassed a fortune estimated at £807m fortune.
Do they have a prenup?
According to TMZ, contrary to reports that a besotted Al Mana had torn up the prenuptial that his lawyers had designed to safeguard his assets, the pair "almost certainly" signed an agreement.
Many deals have clauses that bigger payouts should happen, if the marriage reaches the five or 10-year marks and it is reported that Jackson could be in line for a settlement of up to half-a-billion dollars if they go through with the divorce.