Whole-life sentences: European court confirms right of UK courts to impose 'life means life' terms
European Court of Human Rights finds against triple murderer Arthur Hutchinson.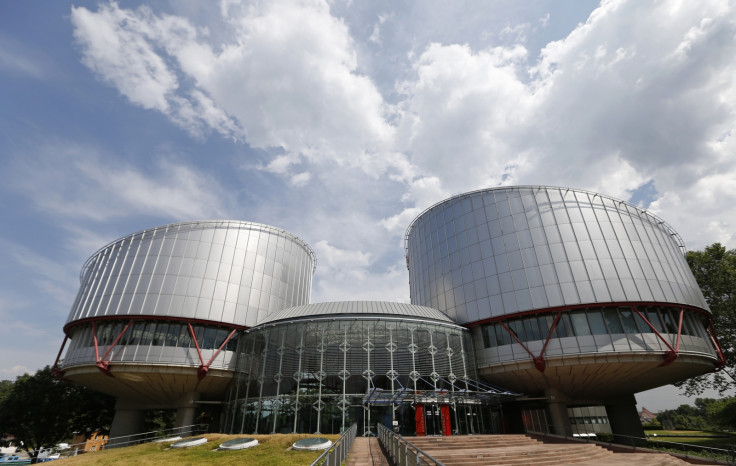 Judges at the European Court of Human Rights (ECHR) in Strasbourg have rejected a claim by a UK triple murderer that jailing him for the whole of his life amounted to inhuman and degrading treatment because he has no hope of release. The appeal, by Arthur Hutchinson, 75, was rejected by a majority of 14 to 3 in court.
Hutchinson was jailed for 18 years for stabbing to death Basil and Avril Laitner and their 28-year-old son, Richard, in Dore, Sheffield in 1983, the day their daughter Suzanne, 24, got married. Hutchinson also repeatedly raped Basil and Avril's 18-year-old daughter, as well as burgling the family home. He was a complete stranger to the family.
Hutchinson's sentence was changed to a whole life sentence by then-Home Secretary Leon Brittan in 1984. This decision was confirmed by Michael Howard in 1994. Hartlepool-born Hutchinson is one of 65 notorious prisoners in the UK to receive whole-life sentences, including Yorkshire Ripper Peter Sutcliffe, Moors Murderer Ian Brady and far-right sympathiser Thomas Mair, who killed the MP Jo Cox.
The ECHR judged that there had been no violation of Article 3 of the European Convention on Human Rights because all whole-life prisoners are still entitled to have their case reviewed by the Justice Secretary within 25 years of the sentence being passed. Under UK law the justice secretary must also release a prisoner in exceptional circumstances, such as having only weeks to live.
Quoted by the BBC, Justice Secretary Liz Truss said: "It is right that those who commit the most heinous crimes spend the rest of their lives behind bars. It is also wholly right that judges are able to hand down whole-life sentences to the very worst offenders in our society."
© Copyright IBTimes 2023. All rights reserved.