As the dust settled on Nintendo Switch's full reveal on 13 January, there was a sharp, pointed increase in social media chatter and critical analysis that predicted a tough road ahead for the home/handheld hardware.
A key point of the early Switch reaction focuses on its launch day (3 March) line-up, a selection that includes just six games – two originating from Nintendo itself and four from third-party publishers.
While leaks prior to the conference hinted at a potential one-two killer punch of Super Mario and The Legend of Zelda to kick-start Nintendo's post-Wii U recovery, the plumber's long-awaited return to his 3D platforming repertoire in Super Mario Odyssey has instead been dated for "Holiday 2017", with 1-2 Switch filling in alongside Breath of the Wild on launch day.
Other first party games revealed at the event such as Splatoon 2 and Mario Kart 8 Deluxe were also announced with release dates that were not 3 March. This did not go down well.
For the sake of this article, here is the sextet of games currently confirmed to release alongside the Nintendo Switch in Europe on 3 March:
Legend of Zelda: Breath of the Wild (Nintendo)
1-2 Switch (Nintendo)
Super Bomberman R (Konami)
Just Dance 2017 (Ubisoft)
Skylanders: Imaginators (Activision)
The Binding of Isaac: Afterbirth+ (Nicalis)
By comparison, current market-leader the PS4 launched with 12 games, while Microsoft's Xbox One launched with 22. While your opinion on the potential quality of the six listed titles may vary, objectively, six is a smaller number than 22.
This got us thinking: What is the definition of a good launch line-up, and does a 'poor' one doom a console forever? In the search for some kind of answer, we perused the launch rosters for older Nintendo hardware while also collating the lifetime sales for each console (via VGChartz).
We started as far back as the comparison felt relevant – ie when Microsoft, Sony and Nintendo were all actively making consoles – and decided to stick solely to European line-ups for each console.
That being said, if you want interesting titbits from the other two parties, remember that the mega-hit Xbox 360 launch was spearheaded by stinkers like Perfect Dark Zero (and bucket load of sports games) and that the PS4 had the excellent Resogun and Assassin's Creed 4: Black Flag, but also Knack, the worst Call of Duty game ever, a bug-riddled version of Battlefield 4 and a naff Killzone game.
---
Nintendo GameCube - 3 May, 2002
Launch Title Count: 20
Notable games: Burnout, Luigi's Mansion, Sonic Adventure 2: Battle, Star Wars Rogue Squadron 2: Rogue Leader, Super Monkey Ball, Tony Hawk's Pro Skater 3, Wave Race: Blue Storm
Lifetime console sales: 21.7 million
---
Nintendo DS - 11 March, 2005
Launch Title Count: 17
Notable games: Super Mario 64 DS, WarioWare: Touched and, err... Asphalt Urban GT?
Lifetime console sales: 154.8 million
---
Nintendo Wii - 8 December, 2006
Launch Title Count: 23
Notable games: Call of Duty 3, Red Steel, Legend of Zelda: Twilight Princess, Wii Sports, Wii Play
Lifetime console sales: 101 million
---
Nintendo 3DS - 25 March, 2011
Launch Title Count: 13 (and 4 pre-loaded mini-games)
Notable Games: Nintendogs + Cats, Pilotwings Resort, Rayman 3D, Super Street Fighter IV: 3D Edition, Tom Clancy's Ghost Recon: Shadow Wars
Lifetime console sales: 62 million
---
Nintendo Wii U - 30 November, 2012
Launch Title Count: 31
Notable games: Assassin's Creed 3, Batman: Arkham City - Armored Edition, Call of Duty: Black Ops 2, Darksiders 2, Fifa 13, Mass Effect 3: Special Edition, New Super Mario Bros U, Nintendo Land, Sonic & All-Stars Racing Transformed, Zombi U
Lifetime console sales: 13.6 million
---
So, with all that out there, what can we glean from it?
Very little, and that's the issue. In terms of enduring quality, the GameCube and Nintendo Wii stand out, but both consoles had vastly different sales records. Equally, both DS and 3DS started their reigns with a mediocre library of ports and rereleases but absolutely dominated the handheld market.
The Wii U makes for particularly interesting reading considering a lack of third-party support has been a 'must fix' for many fans. With just another solid, but unspectacular New Super Mario Bros game and Nintendo Land, the Kyoto company lent on AAA big-hitters from Ubisoft, Warner Bros, Activision and EA for support, and yet here we are in 2017 questioning how the Switch will avoid the console's sorry sales fate.
You could well argue that this isn't enough of a sample size of consoles and companies for a fair comparison and that what we've presented isn't necessarily applicable to all markets. However, if we go back to the Nintendo 64's launch in the US we find it launched with just two games. But one was the seminal Super Mario 64, so who cares, right?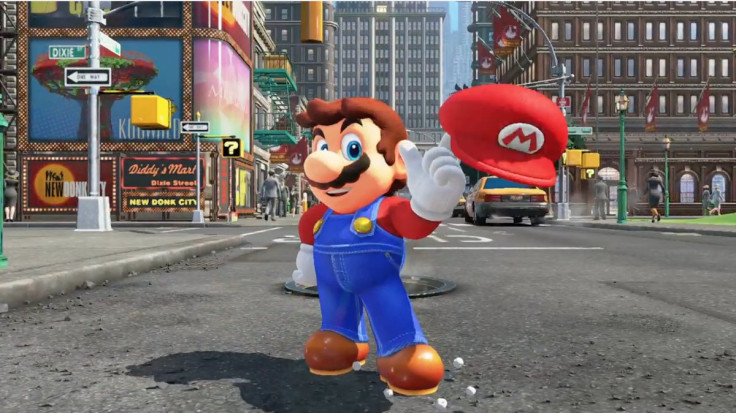 What we can see is that gaming, as with any tech field, is a fickle market where trends, gimmicks and genres rise and fall on a whim, with "new ways to play" adopted and jettisoned in a frighteningly short amount of time. Equally, the importance of the quantity of games available to play at launch quickly becomes irrelevant as the console's library heads in multiple different directions.
It is okay to have concerns about the breadth of experiences Nintendo Switch will have to offer, especially after the Wii U's untimely collapse and lack of consistent support in its twilight. Perhaps a gradual drip-feed of first-party games throughout the first year will be the driving force for the Switch's long-term success, or maybe this staggered approach to announcements and releases will ultimately backfire.
We won't know for sure until the console's first year comes to an end, and with E3 2017 arriving just three months after its release in June, we can't imagine for a second that the Switch's current release slate for 2017 tells us the full story. In the end, judging a console's future based on its launch line-up is no more helpful than condemning a game's long-term prospects on its first week sales.