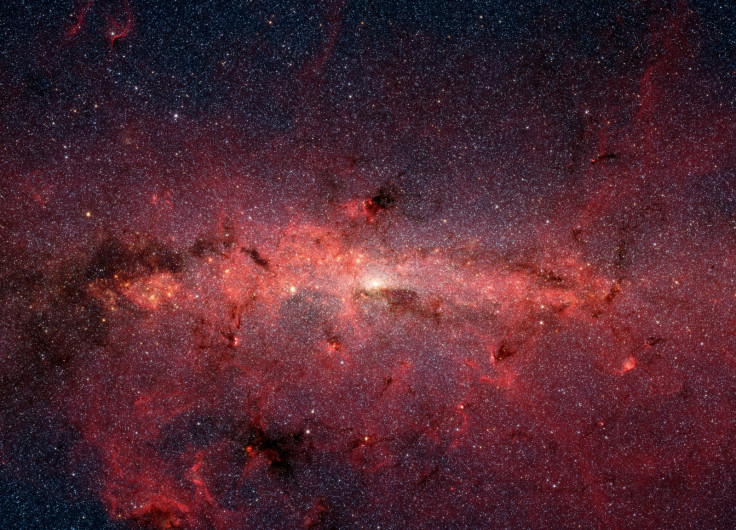 A planet in the Milky Way has reportedly been named after a teenager, who hails from Bangalore, India. Sahithi Pingali, a high school student, was bestowed the honour after she excelled at one of the world's largest pre-college science competitions – the Intel International Science and Engineering Fair (ISEF).
Competing against 2,000 finalists, Pingali came within the top 3% of ISEF, after which The Lincoln Laboratory of the Massachusetts Institute of Technology immortalised her name by christening a minor planet in our very own Milky Way after her, according to reports.
"I definitely didn't see this coming. I was expecting one special award at most. I haven't yet digested the fact that I have a planet named after me," Pingali told The Hindu newspaper.
Pingali is a student in the Bangalore-based school Inventure Academy. The school's founder, CEO and managing trustee Nooraine Fazal told IBTimes UK that the staff and students are "over the moon" with the teen's success. "Its not about the accomplishment as much as the efforts she's put in," Fazal said in an interview over the phone, adding that Pingali has always been a "teacher's delight" in any classroom.
Fazal described the teen as a "very scholarly and conscientious" student, praising her for getting so deeply involved in socio-environmental issues.
The teen won three special awards and was also awarded overall second place in the Earth and Environment Sciences category. So what did she do to receive such recognition? She presented a paper titled "An Innovative Crowdsourcing Approach to Monitoring Freshwater Bodies", which was based on her experiences of developing an app and lake-monitoring kit that gathered data via crowdsourcing.
Fazal told us that Pingali's interest in her current project began two years ago when the school launched a programme titled "Our Lakes Our Voice" - aimed at encouraging students to voice their concerns over prevailing environmental issues.
Pingali and her fellow classmates studied one of Bangalore's largest lakes called Varthur, even speaking to the residents and communities around the lake about the impact of its escalating pollution levels. The teen then created n app to monitor the quality of water – a project that later took her to the ISEF competition.
"The interesting thing about my project is that it's all about crowdsourcing; getting students and citizens to contribute scientific data," the local media quoted her as saying.
The teen is currently pursuing an internship at the Civil and Environmental Engineering Department of the University of Michigan, to help further her work.
IBTimes UK has reached out to Pingali for further details on her work and accomplishments and will update this article with her response.