It's been the elephant in the room for decades, and now Waylan Smithers Jr – Mr Burns' obsequious, quivering assistant on The Simpsons – will come out as gay on the show this weekend. Smithers will at long last accept his unrequited love for his elderly boss in an episode to be broadcast this week – and the storyline was inspired by its writer's relationship with his gay son.
Homer Simpson will lend a hand in Smithers' search for romance, it has been reported. Talking of the close-to-home topic, Simpsons writer Rob LaZebnik told the New York Post: "I am a Midwestern guy, so I don't tend to wear my emotions on my sleeve, but I thought: 'What better way to tell my son I love him than to write a cartoon about it?'"
Smithers' sexuality has been the show's worst kept secret over its 27 series, and the character, voiced by Harry Shearer, was once depicted roller-blading through Springfield's gay district wearing a tank top and rainbow-striped hotpants. Just for those who had their doubts.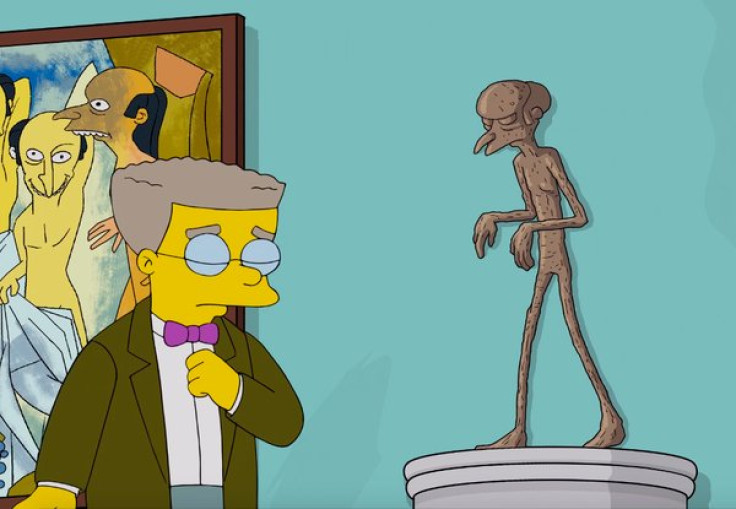 "We didn't really want to have that big moment of 'I'm out,' you know?" Mr LaZebnik went on. "Instead, just have it be a big embrace — like everyone knows it."
LaZebnik and his wife Claire accepted their son Johnny with love when he came out as a teenager, with the latter also telling the Post: "I was the gayest little kid, and my parents knew that. I told them I was interested in a boy. My parents were, like, 'Yeah, we know.'"
University student Johnny was even given a copy of the script by his father ahead of production, and gave him a few tips before giving his seal of approval. Viewers will no doubt be relieved about Smithers' revelation as they've watched him lust after his decrepit boss for 27 years and his sexual identity will be laid out on the table once and for all.
UK fans can see the episode this Sunday (11 April) on Sky1 at 6.30pm.