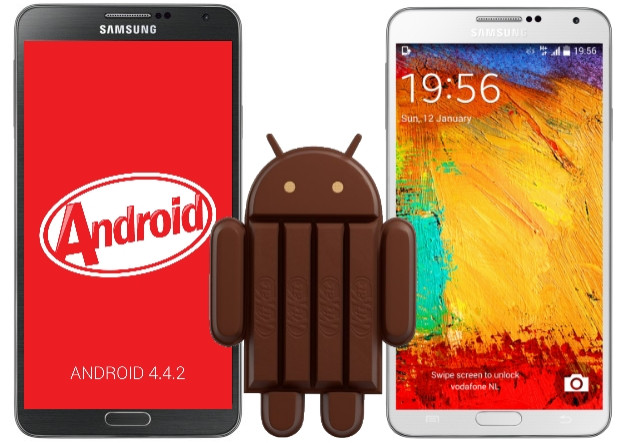 The international variant of Galaxy S3 (GT-I9300) has for long been rumoured to get the official Android 4.4 KitKat update, while Samsung Arabia has just strengthened this claim with an official confirmation to a user query on Facebook.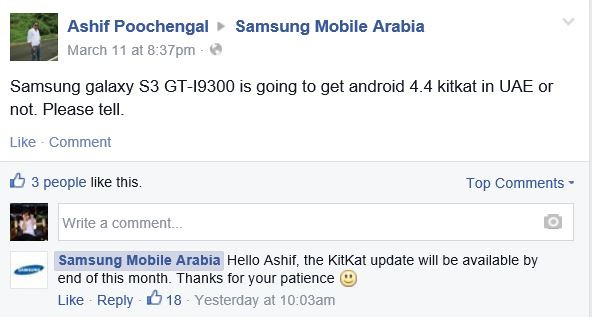 Samsung Arabia has stated in a Facebook comment that the "KitKat update will be available by end of this month", which actually coincides with the earlier rumour in January suggesting the same KitKat release date for the Galaxy S3 GT-I9300.
As the confirmation comes from Samsung's official Facebook account, there is hope that the X-flagship smartphone could indeed get the most-awaited Android 4.4 KitKat update.
Why Galaxy S3 May Not Get KitKat Update
On the contrary, there is hardly any firmware development activity on KitKat for the Galaxy S3, as we have not seen any log entries or test firmware releases based on KitKat for this phone from Samsung servers. This could be a hint that it is unlikely the update will come out in March.
The Galaxy S3 has already used up the standard 18-month window for software support guarantee by Android smartphone manufacturers, after having received two major Android updates in the recent past.
Besides, the lack of enough system memory (RAM) on the international variant of Galaxy S3 (comes with just 1GB) could indeed be another key reason why Samsung is holding back the KitKat update for the smartphone.
Unlike a formal press release, Facebook accounts could be hacked and manipulated by unknown sources, and hence the information should be taken with a pinch of salt.