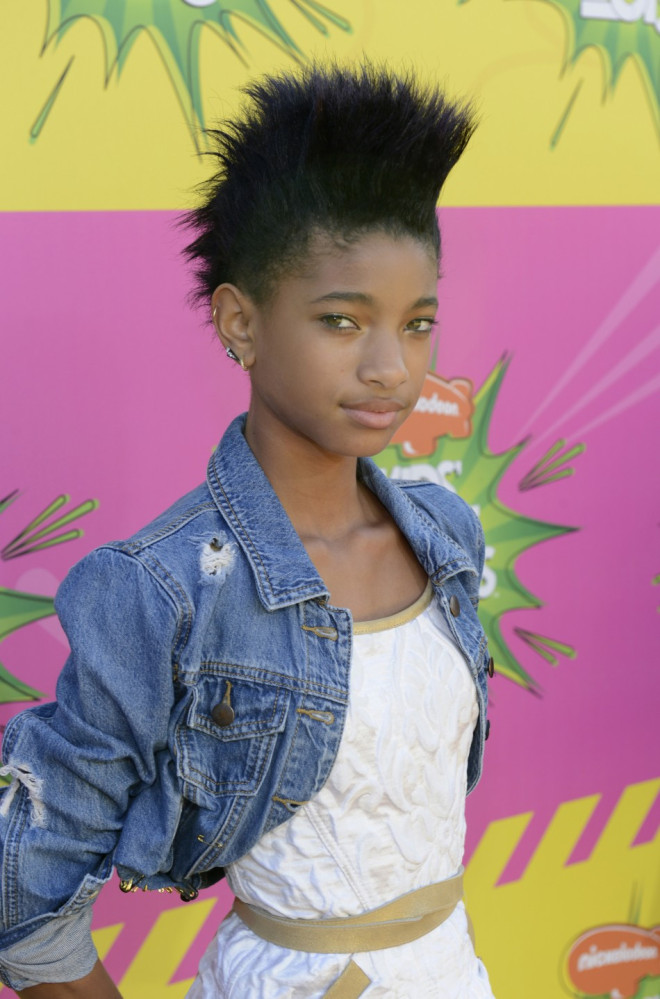 American child actress/singer Willow Smith has sparked off a controversy with an Instagram photo showing the 13-year-old in bed with actor Moisés Arias.
The 20-year-old Hannah Montana star shared an image with the teenage daughter of Will Smith and Jada Pinkett Smith lying fully clothed beside him.
The picture has been deleted, but many Twitter users took to the social networking website to re-post the photo and share their disgust. One said the picture "creeps me out" while several others criticised Willow's parents for allowing their daughter to take part.
According to TMZ, Arias is good friends with her older brother Jaden but recently he has been hanging out with Willow quite frequently.
Previously, Willow had raised eyebrows after premiering the video to her single, Summer Fling. In the four-minute clip, she is seen flirting and holding hands with a boy who appeared to be much older than her.
Will was reportedly furious with the music video.
"He's fit to be tied," an insider told Showbiz Spy then. "He almost had a heart attack the first time he saw the video. Will lashed out at Jada, saying, 'How could you let my little baby do this?' Will is very traditional and worries that his kids are growing up too fast."
Will and Jada were allegedly looking out for tougher schools for their children, limiting their computer access and keeping close tabs on their friends and social activities.
"Will and Jada have done everything in their power to bring up strong, independent children, but now they feel that maybe they have given Willow and Jaden too much freedom," a source told National Enquirer at that time. "So together, the couple devised a boot camp regimen to improve the kids' behaviour."
"They're looking at tougher, more structured schools, limiting their kids' computer access and TV time and keeping close tabs on their friends and social activities," the source added.