Windows 10 Mobile: How to fix Wi-Fi connection issues
Check out the fixes to have a seamless Wi-Fi connection.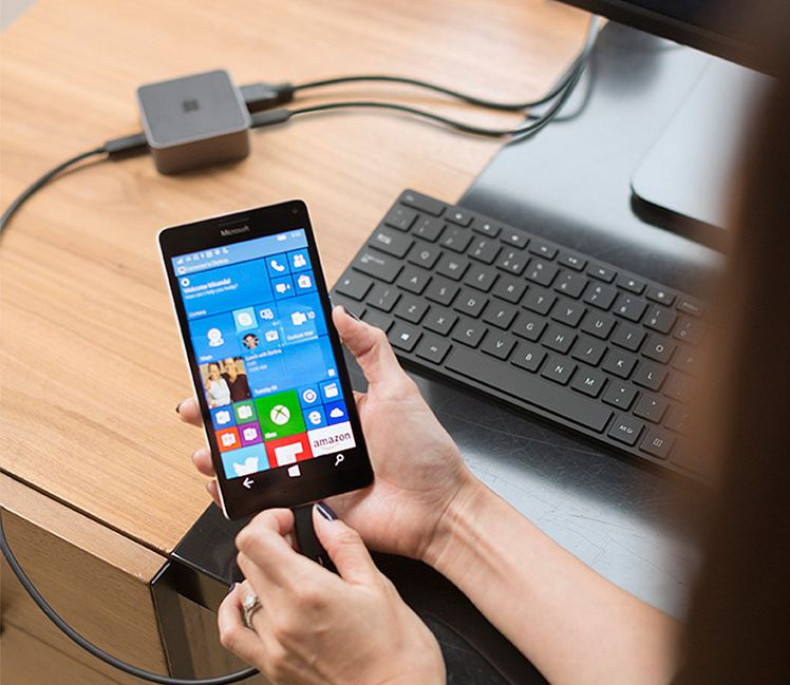 There could be several reasons if you are experiencing problems connecting to a Wi-Fi network on your Windows 10 Mobile devices. They might be due to issues with your router or even the phone not having the latest firmware.
IBTimes UK brings the best fixes to resolve the connection problems. Here's what you should try if you are not able to connect to the internet:
Ensure that your Windows 10 Mobile is running on latest software update. To fetch updates manually, go to Start, then select Settings>> Update & security >> Phone update >> Check for updates.
If you cannot connect to a network that you have connected before, as a fix you should try to delete the network from the phone and then try reconnecting.
To do this go to Settings, select Network & wireless >> Wi Fi >> Manage >> press and hold the network name >> Delete. Now select your Wi-Fi network from the list of networks and try connecting again. It is important to note that the deleting a network will erase all other associated settings on phone.
If you don't see any Wi-Fi network listed, you need to manually turn it on in Settings. Go to Settings >> Network & wireless>> Wi Fi, turn off Wi Fi networking and then turn it on again.
If you face problem connecting to a network that you have been using, try a different network. This will help you recognise whether the connection problem is with Wi-Fi in general or with a particular network.
Insert a SIM card in your phone if it does not have one. Note that some Wi-Fi features are limited to a country or region only and they might not be available for phone as it cannot get location information.
While trying to connect to Wi-Fi, disable Bluetooth. There might be some interference issue, as they both can operate on the same frequency. To turn off Bluetooth go to Settings then select Devices>> Bluetooth >> now turn it off.
If the network name does not appear, this means the router might not be set properly. In situations like this you will need to connect to the hidden network manually.
How to connect to hidden Wi-Fi network
Head over to Settings>> Network & wireless>> Wi-Fi
Select Manage>> Add
Type the name of your network then select Add
Enter password then select Done.
How to resolve Wi-Fi connection issues at home
If you face any connection issues with your Wi-Fi at home, restart the modem and router. Doing so will create a new connection to your Internet service provider (ISP).
Check if your Wi-Fi uses Media Access Control (MAC) address. If it does, then try to add your phone's MAC address to the access list on router.
How to find out MAC address on phone
Go to Start>> All apps list, select Settings>> System>> About
Select More info and note down the address appearing next to MAC address.
How to add phone's MAC address to access list on router
On your PC open a web browser and type the IP address for router. For instance 192.168.1.1 or 172.16.0.0. You might check the documentation for your router to get IP address.
Sign in with user name and password then look for a setting saying MAC Address Filter.
Now add the MAC address you wrote for your phone and save the changes.
On your Windows 10 Mobile phone try to connect Wi-Fi. Sign in to your router through the browser and ensure it has all the latest firmware installed.
Fix for public Wi-Fi network connection issues
After you connect to a Wi-Fi hotspot, open your browser to check if you need to input additional information. Some hotspots require signing in or agreeing to terms of use.
Wait for a while and try connecting to the Wi-Fi hotspot again. Some hotspots limit the use to a certain a number of devices that can be connected at one time.