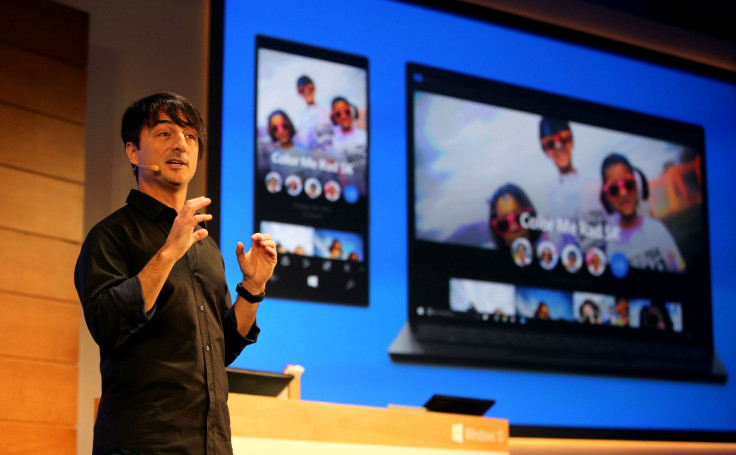 Clearly one of the most expected technology products of the year, Windows 10 for phones was officially showcased by Microsoft in an event held on 21 January.
With Windows 10 expected to bring new features, including a standalone Spartan web browser, Cortana and the new Outlook and Office, the OS is highly anticipated by Windows Phone users across the world.
Cashing in on this aspect, rumour mills recently worked overtime and stated that the Windows 10 for Phones preview version will be released on 4 February.
However, the above fact now seems baseless, as Microsoft has officially cleared the air and stated that the preview version will be released in February itself, although not on the 4th.
Microsoft's head of Windows Insider program, Gabriel Aul, via Twitter, has trashed reports that hint at a possible 4 February launch of the Windows 10 for Phones preview version.
Nonetheless, Gabriel Aul officially hinted about a possible February 2015 release of the Windows 10 preview version for Windows Phones.
Pre-public releases of Windows 10 will be available to Windows Phone users having registered as 'Insiders', via the Windows Insider app.
Windows Insiders are advised to check their smartphones, for the Windows 10 (for phones) preview release, and let us know how the software feels.
Certain prominent Windows 10 features to look out for (in the public release):
Cortana: The PDA is said to come with advanced features, for more user trustworthiness and transparency.
New Outlook and Office: With Word, Excel and PowerPoint coming bundled with Windows 10 on smartphones, Microsoft says the new apps offer an experience almost undiminished from the desktop versions - which could be a huge reason for people to purchase a Windows smartphone.
Revamped messaging - Microsoft will look to streamline messaging on smartphones by integrating IP-based messaging systems straight into the Message app. This should mean that messages from Skype will just appear in the same conversation as SMS, and potentially services like WhatsApp, Viber and more will be similarly integrated.
Refreshed notifications - Windows Phone Action Center is getting a big overhaul, allowing users to dismiss individual notifications or respond to them.