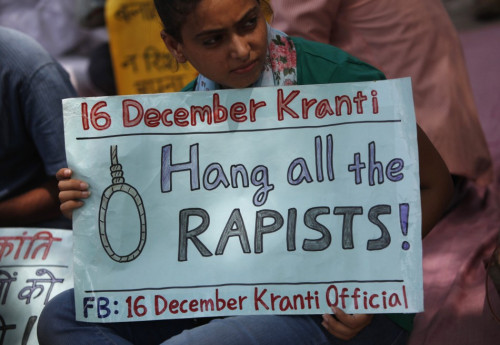 10 men have been arrested by police in India, after a 21-year-old woman was gang-raped in two separate attacks on Christmas Eve.
The victim was visiting friends in Pondicherry when she was abducted by three men and raped by one of them.
After the first terrifying ordeal she located her friends, but they were then confronted by another group of men who singled her out and gang-raped her, police report.
SSP Bharadwaj told BBC Tamil: "When they were going back they were waylaid by a second group, who again picked up the victim and she was taken to a secure place. There again she was sexually assaulted six times."
The victim's ordeal continued for over three hours.
Of the 15 suspects who either raped her or enabled the attacks, 12 are in police custody.
The suspects were all held in custody on Friday and police have confirmed they have each confessed to the heinous crime.
The suspects have been remanded for 15 days, but they are yet to be formally charged in court. None of the suspects has publicly commented on the allegations made against them by the victim.
Pondicherry Senior Superintendent of Police Monika Bharadwaj has described the attacks as a particularly brutal and tragic sequence of events.
Two police officers have also been suspended for initially refusing to register the victim's complaint.
The woman was taken to hospital where she was treated for her injuries and is said to be in a stable condition.
The horrific attacks comes just days before India marks the first anniversary of the death of the student whose gang-rape on a bus in Delhi sparked unprecedented public protest, and a demand for changes in India's laws against sexual violence.