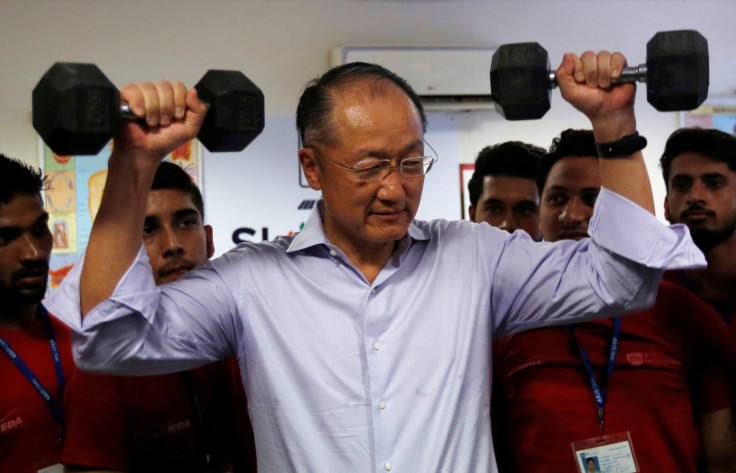 The World Bank has approved a massive $1bn (£743m) loan for a solar energy project in India. The bank president, Jim Yong Kim, who is in India, lauded Prime Minister Narendra Modi's commitment to solar energy.
The bank signed the deal with the India-led International Solar Alliance (ISA), a consortium of 121 countries, in the hope that the proposal would have far-reaching effects across the world. On behalf of the ISA, which is headquartered in the Indian capital New Delhi, the country's Finance Minister Arun Jaitley and Power Minister Piyush Goyal signed the deal.
The funds for India, the largest client of the bank, are in addition to the $4.8bn given to the country between 2015 and 2016.
The ISA was launched at the UN climate change conference in November 2015 by Modi and Francois Hollande.
"India's plans to virtually triple the share of renewable energy by 2030 will both transform the country's energy supply and have far-reaching global implications in the fight against climate change," said Kim. He added that the latest investment would mobilise a movement for solar energy projects across the world.
Also, this is by far the largest amount given to any country for financing the solar energy sector. Modi and the global lender are banking on India's untapped year-round sunshine to generate solar power as part of the fight against climate change.
The funds will be a huge boost for Modi's ambitious solar energy programme, under which the solar capacity is proposed to be raised to 100 gigawatts by 2020 – an increase of 30 times from the current levels.
"Prime Minister Modi's personal commitment toward renewable energy, particularly solar, is the driving force behind these investments. The World Bank Group will do all it can to help India meet its ambitious targets, especially around scaling up solar energy," said Kim who had earlier met Modi.