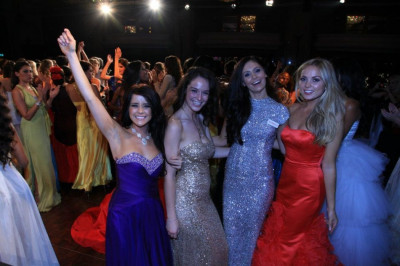 What started as a festival-minded bikini contest in 1951, in honor of swimwear, has now transformed into one of the most anticipated and glamorous events in the world. The Miss World pageant was started in the United Kingdom, by Eric Morley; today it is one of the most publicized beauty contests in the world.
The winner of the coveted title spends a year traveling, representing the Miss World Organization and its various causes. Traditionally, the reigning Miss World takes up residence in London. The current Miss World is Alexandria Mills of the United States.
The finals of the Miss World 2011 pageant, which is currently being hosted by the Earls Court in London, is all set for Sunday, November 7. As for the venue of the event, since its inauguration in 1937, Earls Court has become the largest event venue in West London today. It is large enough to hold four Boeing 747 Jumbo Jets and, together with the Olympia Exhibition Centre (both of which are operated by EC&O Venues) has a jaw-dropping 97,000 square meters of event space.
This year a record 122 women will take part and organizers are claiming that an audience of over one billion will be tuning in to watch judges select the most beautiful woman in the world. This year the focus is on world peace and the love of animals. This event is all set to showcase the UK as a leading tourist destination, during the build up to the London Olympics 2012.
Start the slideshow to view the roundup of sub-contests leading to the grand finale.