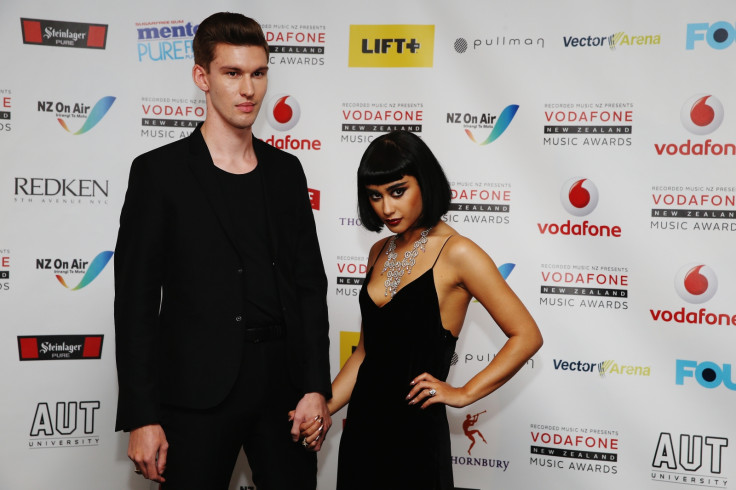 X Factor New Zealand judges Natalia Kills and her husband Willy Moon have been fired from the talent show after launching a scathing attack on a contestant.
British singer Kills was accused of bullying Joe Irvine, who performed Cry Me A River, after branding the finalist "disgusting" and accusing him of stealing her partner's style. Irvine had taken to the stage wearing a blue suit and sporting gelled-back hair.
"As an artist who respects creative integrity and intellectual property, I am disgusted at how much you've copied my husband," Kills, 28, said while dishing out feedback.
"From the hair to the suit, do you not have any value for respect for originality?' she asked, alluding to the fact that Moon has copyright over wearing suits and gelling his hair back.
The Bradford-born star added: "You're a laughing stock. It's cheesy, it's disgusting, I personally found it artistically atrocious. I am embarrassed to be sitting here in your presence having to even dignify you with an answer of my opinion."
To add salt to the wound, 25-year-old Moon chimed in to compare Irvine to Psycho character Norman Bates.
He said: "To me it feels just a little bit cheap and absurd. It's like Norman Bates dressing up in his mother's clothing, it feels a little creepy and I feel like you are going to stitch someone's skin to your face and then kill everybody in the audience."
The abuse triggered thunderous boos from the audience and the outrage quickly spilled over on to social media. Within hours, a Facebook page called "Fire Natalia Kills from X Factor NZ" had amassed over 57,500 followers, while a petition demanding the same thing gathered 74,000 signatures.
Although Irvine appeared to take the abuse in his stride, saying: "I think I look really good," show bosses were not so forgiving. In a statement, Mark Weldon, chief executive of MediaWorks, which owns and operates TV3 - the channel that broadcasts the show - branded the couple's comments "completely unacceptable".
"While the judges on X Factor are expected to provide critiques of the performances, we will not tolerate such destructive tirades from any of the judges," he said. "Contestants put their all into this competition and they should expect to receive feedback and criticism that is professional and constructive.
"We no longer have confidence that Kills and Moon are the right people to perform the role of X Factor judges and they will leave the show, effective immediately."
Neither Kills not Moon have commented on their axing.