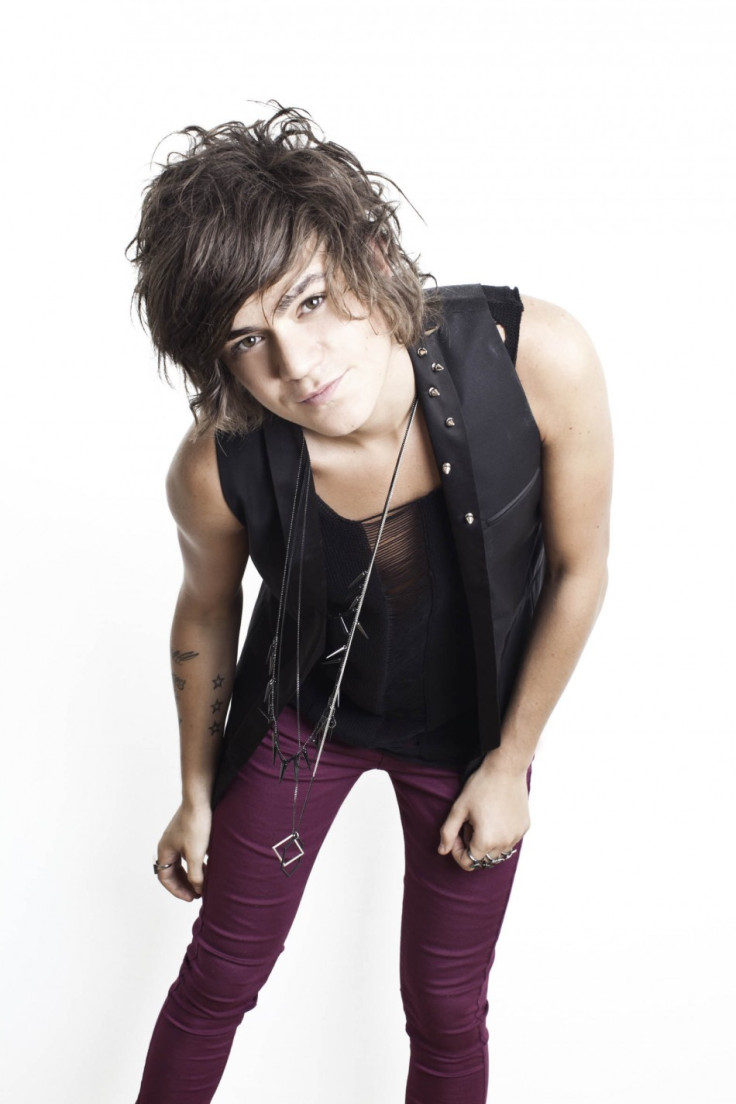 Wannabe rocker Frankie Cocozza has revealed that he binged on cocaine for six days straight, but claims that he is not an addict.
The former X Factor contestant, who was sensationally booted off the talent show this week following allegations that he had boasted about using cocaine, came clean about the extent of his drug use during an interview with The Sun newspaper.
He revealed that he taken cocaine six times and said he will regret his action for the 'rest of his life.'
His hedonistic night of passion and partying fuelled with drugs and alcohol last Saturday was the last straw for show bosses who claimed that he had broken 'the golden rule'.
The 18-year-old Brighton bad boy opened up for the first time since being axed and sent packing by show bosses but branded himself a 'idiot' rather than a 'drug addict'.
Cocozza admitted in today's Sun that it was his own wild behaviour and bad decisions that led to him being booted off the ITV talent show.
He told the newspaper: 'I feel bad about letting the fans down and I'd like to apologise to the people who voted for me,' he said. 'I'm really, really sorry.'
However, despite admitting that he had cost him his chances on the X Factor, the teenager shockingly confessed that he couldn't guarantee that he wouldn't use drugs in the future.
'I can't see into the future so I can't say that I'll never do coke again.'