Sony is rolling out a new firmware update with patches for the recently discovered Stagefright vulnerability for its Xperia series handsets.
The update is based on similar Android Lollipop version -5.1.1 but increases the build number to 23.4.A.0.580 from 546. Currently the firmware is live for Xperia Z3 (D6603), Z3 Compact (D5803) and Z2 (D6503) in regions including Three Austria and Vodafone subscribers in the UK and Spain, reports Xperiablog.
If you are in the firmware supported regions check the availability of the update manually from Settings>> About Phone>> Software updates>> System updates.
"This patch is only 2.6MB in size and updates all the 35 libstagefright libraries to the latest version from the Stock Sony 23.4.A.0.580 ROM - 2015-08-12.
"This patch should work on all the Z-series that are already on v5.1.1 Lollipop and perhaps on some other newer Sony devices since they usually do share the same libraries.
"I have tested it and flashed it on my rooted v5.1.1 stock 23.4.A.0.546 ROM and the 'Stagefright Vulnerability' is now fixed as you can see in the screenshots below," confirms XDA forum member named manipars.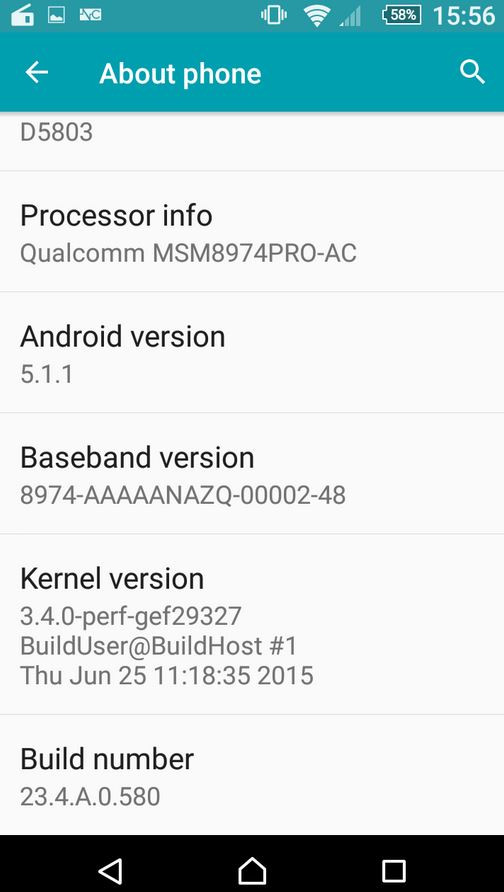 Last week Sony said it had received patches from Google to address the Stagefright issue and was making them available through carrier networks within the software maintenance updates.
Stagefright is a media playback service in Android, which basically unpacks and plays multimedia messages. The vulnerability in this could allow hackers to get media privileges of your device when processing an MMS, without any need of end-user action.
The FTF links are yet to become available using which you can perform a manual installation. Nevertheless a pre-rooted version of 23.4.A.0.580 build (UK Vodafone) for the Z3 Compact has been shared in the forum.
D5803_23.4.A.0.580_1289-8449_R7C.ftf (Branded UK Vodafone)
SuperSU-v2.49
Z3C-lockeddualrecovery2.8.21
Download link (flash in recovery)
UPDATE: FTF file for Xperia Z3 D6603 is now available.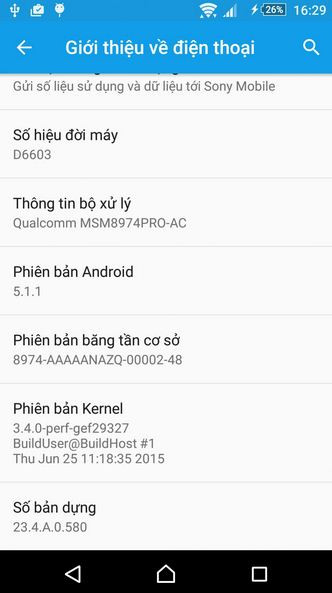 Download link: D6603_23.4.A.0.580.tft file or from here