Pizza the polar bear, who broke the hearts of many for his sad demeanour, has been offered a new lease of life at Yorkshire Wildlife Park in Doncaster which has a specially built habitat he can use.
A petition to release Pizza from his enclosure topped more than 500,000 signatures after a video was released of him apparently with tears in his eyes and quivering mouth, lying motionless on the floor.
In July, Animals Asia created a petition to shut the "ocean theme park" at the Grandview Centre in Guangzhou, China, according to the BBC.
"There will never be a time when polar bears can ever comfortably be kept inside a shopping centre and certainly not in the small glass case that currently houses them," Dave Neale, Animals Asia's Animal Welfare Director said.
The charity says the aquarium's owners made "no attempt to create an environment that would meet the needs of any living bear". Animals Asia was also appalled at Pizza living in cramped conditions with "nothing natural".
Grandview hit back by saying that they have made improvements after the petition caused an outcry from animal lovers.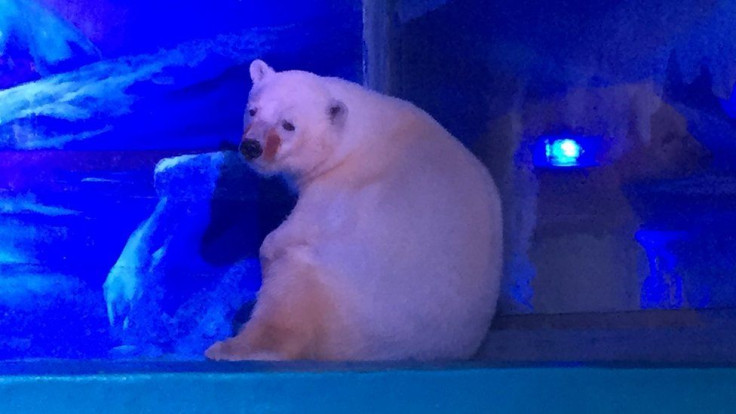 If Pizza moves to Project Polar in Doncaster, he would enjoy an "innovative habitat" and also be part of a community of bears. The charity said no financial payment would be offered for the bear.
"The good news now for Grandview is that they now have the chance to put their mistake right," Neale said, according to the Telegraph .
"Thanks to this incredible offer from Yorkshire Wildlife Park there can be a happy ending and the negative publicity they have suffered can yet be turned into a positive news story.
"From talking to them I know they know that mistakes have been made in terms of their animal facilities and ongoing care."
He added: "As an organisation that works with animal carers to provide the best possible environment for animals, we have to say that we would be delighted to see Pizza end up at Yorkshire Wildlife Park."