The connection between Steve Jobs' childhood home and the creation of Apple is a myth, co-founder Steve Wozniak claims, a year after it was officially recognised as a historic site.
The house at 2066 Crist Drive in Los Altos, California, became a protected historical site last October and was featured in the 2013 biopic 'Jobs' starring Ashton Kutcher as the Apple CEO. But now Wozniak has revealed that no Apple computers were designed or manufactured there.
Speaking to Bloomberg Businessweek, Wozniak said: "The garage is a bit of a myth. We did no designs there, no breadboarding, no prototyping, no planning of products. We did no manufacturing there. The garage didn't serve much purpose, except it was something for us to feel was our home. We had no money. You have to work out of your home when you have no money."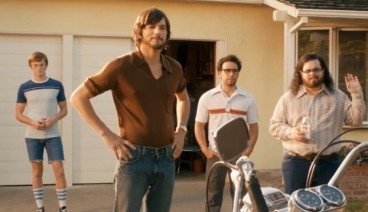 It was previously claimed that Jobs and Wozniak assembled the first 50 Apple 1 computes in the garage in 1976, and they were then sold to a computer store called Byte Shop, in Mountain View, for $500 each.
Nine months later, in 1977, Apple Computer Co was formally established and set up a headquarters in nearby Cupertino, where the company remained to this day.
Wozniak says the production of Apple's first computers was instead done at his cubicle at Hewlett-Packard, where he had a full-time job outside of his commitments to Apple.
Jobs moved to the three-bedroom, two-bath house with his foster parents as a child and lived there through high school. The house's status as an historical resource means any future renovations to the property will need to be reviewed by the city council; it is currently owned by Jobs' adoptive sister, Patricia Jobs.