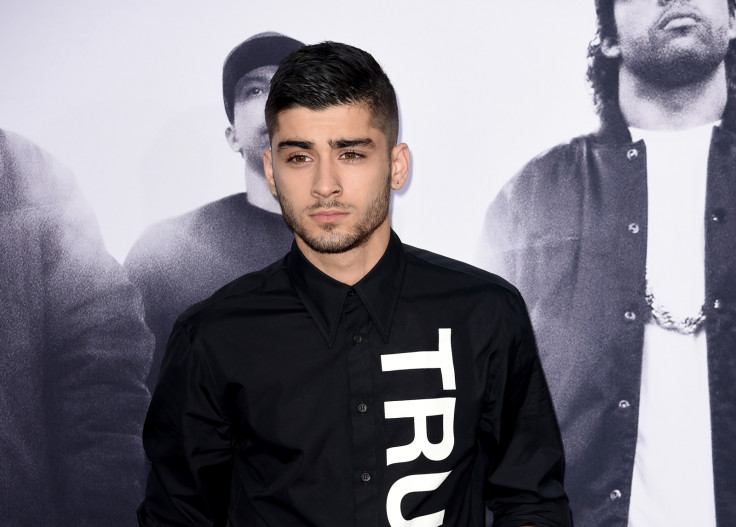 The co-founder of the Music of Black Origin (Mobo) awards has sparked speculation that former One Direction star Zayn Malik may take to the stage at this year's ceremony. Speaking to Heat World at the nomination launch on 30 September, Kanya King refused to confirm or deny rumours that 22-year-old singer was preparing to for his debut solo performance.
"Yeah, yeah... who knows, who knows. You never know. Anything can happen [nervous laugh]... sounds like you're a fan," she said before adding: "Yeah, yeah, OK... well thank you for the thought [nervous laugh], we'll keep that big surprise. We're going to have a number of different surprises."
The 2015 Mobo Awards is set to takes place at First Direct Arena, Leeds, on 4 November, and will be broadcast live on ITV2. This year marks 20 years of the event, which recognises artists of any ethnicity or nationality performing black music.
Bradford-born Malik quit One Direction in March claiming that he was tired of the spotlight. But fast forward to August and he had rebranded himself as a solo artist and signed to rival record company RCA to make "real music" – a not-so-subtle dig at his former bandmates Harry Styles, Niall Horan, Liam Payne and Louis Tomlinson.
In an interesting twist, Malik's one-time collaborators UK grime duo Krept & Konan are leading the pack with nominations in categories including best album, best male, best hip hop act and best song.
Back in June, Karl "Konan" Wilson, 25, revealed that he and bandmate Casyo "Krept" Johnson, had been in the studio with the X Factor alumnus. "We've done a little cover with [Malik] and we shot a video but it just didn't end up coming out because it didn't get finished," he told IBTimes UK's A-list. "After that we heard the news about [Malik quitting One Direction]. But it was a while before though, it was just a muck-around thing. It wasn't really nothing too serious."
Krept added: "We was chilling with him and Naughty Boy in the studio the majority of the time, just catching jokes. We were just messing around one day and made the cover. I have a feeling the video will just get leaked somehow."
When Heat asked if Malik would join thenm on stage, Krept said: "Nah man." And Konan added: "I don't know what he plans to do, but I know his stuff is going to be sick."