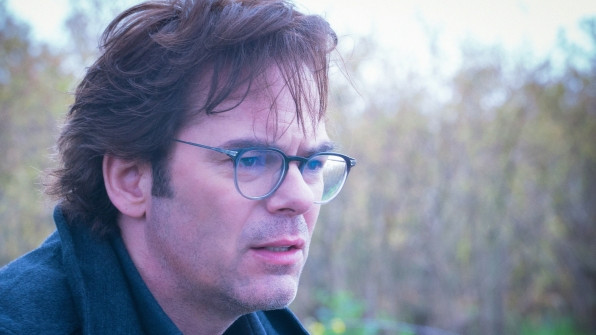 Are Jackson, Mitch, Chloe and Abraham along with their newest recruit Dariela any closer to finding a cure? The team still seems to be chasing after loose ends, trying their best to solve the mystery of the genetic mutation among the world's animal population but now it's become more personal with the revelation that Jackson too is mutating following a dog bite. Will Mitch find a cure in time to reverse it? Only time will tell.
In episode 5 of season 2 of Zoo, Jamie and Logan are still in search for human civilization in Caraquet, in the hope that Mitch will find the clue left behind (on the roof) and send a rescue team for them. But when the two reach the place, they find that is has formed a new kind of society... and it is not a pleasant one.
The Caraquet survivors regularly vote over who is fed to a polar bear and it looks like this time they have chosen Jamie. Will she survive yet another deathly challenge?
Dr Mitch is discovering some more changes to the environment. He notices that one type of plant has suddenly started to die out and could somehow be related to the climatic changes being caused by the animals.
Oddly enough, despite deciding to work with Jackson and his crew, Dariela still ends up spending most of her time in her military uniform. Is she still hopeful of rejoining the force?
Watch the trailer for The Moon and the Star below:
Zoo season 2, episode 5 will air on CBS on 19 July at 9/8c. Watch it online of the official website.