6 of the weirdest things Donald Trump has done since becoming president
Six months in the White House have lead to some weird moments.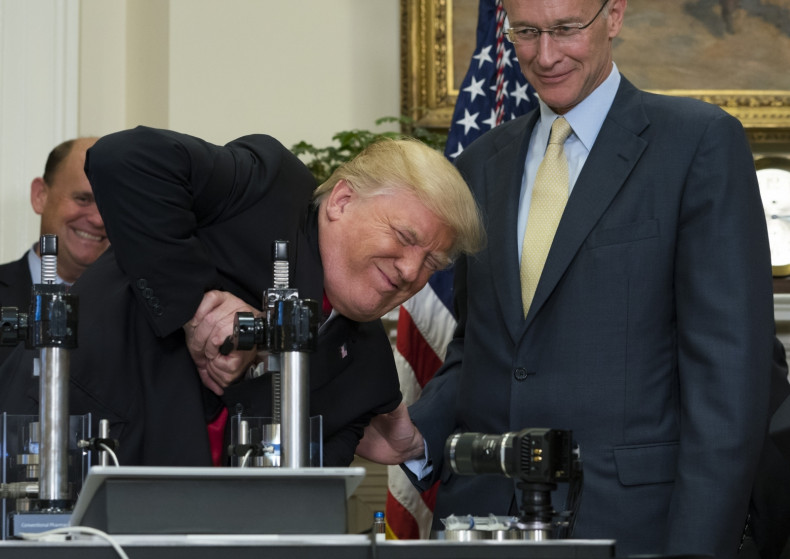 Six months ago, Barack Obama left the White House for the final time, and so began the era of Donald Trump, who was inaugurated on 20 January, 2017. To some, the six months will have seemed like years. To others, more like weeks. But without a doubt, a lot has happened in his presidency so far.
Many of his major policies have been embroiled in chaos, such as the travel ban, which has had a tumultuous journey through the courts. Construction is yet to begin on his Mexican border-wall, which still needs funding allocation. And his plan to repeal and replace Obamacare went from bad to worse as the months progressed.
He did manage to get a big win by getting his Supreme Court nominee pick Neil Gorsuch voted through. But for every success and failure, one strand has dogged him the whole time- the Russian investigations.
Politics aside, there have been some lighter moments for the president as he embarked on life at the White House.
Hearty handshakes
Trump's signature power-play is a handshake, often vigorously pulling in the person he is shaking with. And some of his handshakes have made headlines for their style, length, and sheer intensity.
Including this one from his trip to Paris to celebrate Bastille Day where he took part in a three-way 30-second long handshake with Emmanuel Macron and his wife, Brigitte.
Hands-off
Sticking with hands, there were one or two occasions where it was noticed that First Lady Melania Trump appeared to brush her husband's hand away. When the pair landed in Israel, the president tried to grab his wife's hand, but she simply pushed it away. A few awkward moments have been spotted so far in their short stay at the White House.
Flirting in the Oval Office
While on a phonecall to the new Irish prime minister, Trump got a bit distracted by one of the Irish reporters who was in the Oval Office with him at the time. He called over RTE reporter Caitriona Perry mid-call to compliment her smile.
"Go ahead. Come here, come here," Trump said. "Where are you from? We have all of this beautiful Irish press...She has a nice smile on her face so I bet she treats you well,."
"Such good shape"
When Trump isn't complimenting reporters, he is normally having a weird moment with Emmanuel Macron. After a whole series of awkward handshakes, Trump made things a bit weirder by complimenting the figure of the French First Lady, Brigitte Macron.
Speaking in Paris, Trump suddenly remarked how "beautiful" she was and "you're in such good shape".
Trump the trucker
Big businesses are often invited to the White House as part of bids to ensure jobs stay in America and to organise new deals. A visit from the American Trucking Association led to a series of moments which included Trump clambering into a truck, honking the horn and pretending to drive.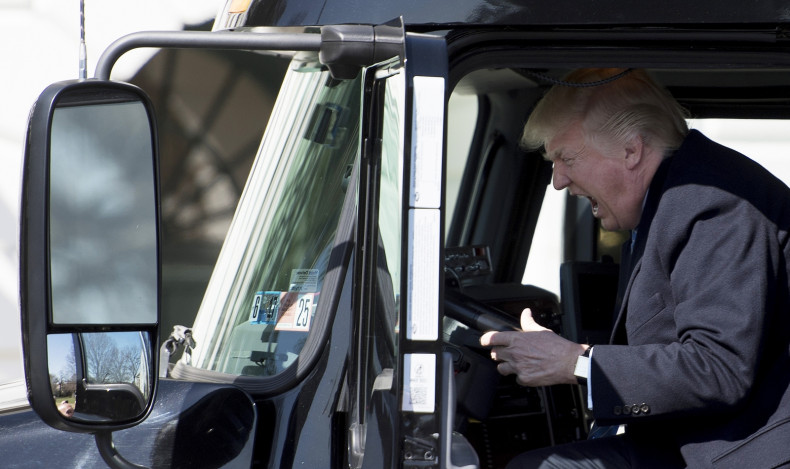 Dancing Donald steals Saudi sword show
While on a visit to Saudi Arabia, Trump and Secretary of State Rex Tillerson were invited to take part in a traditional mass sword dance. With dancing, chanting and poetry, the images of Trump trying to dance soon went viral.