The 6th Asian Awards turns the spotlight on Asian achievement as the diversity debate rages on
Rakhee Thakrar: 'If we're still talking about diversity then we have a long way to go'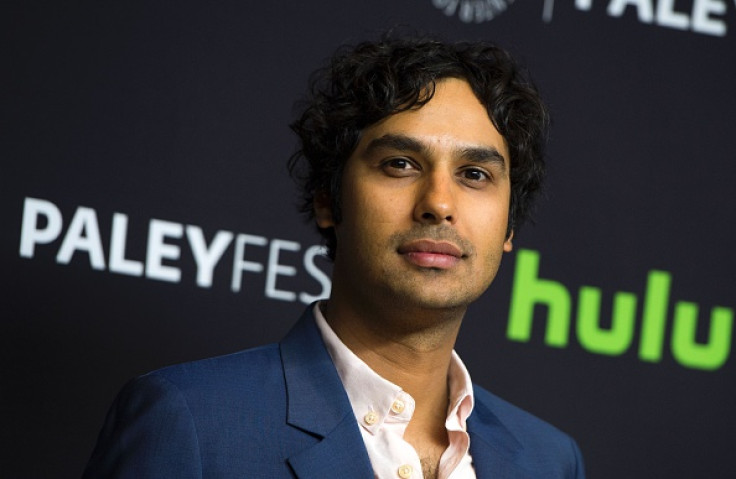 The 6<sup>th Asian Awards attracted a host of high profile stars from the worlds of music, TV, film and industry. The glamourous event which took place at London's exclusive Grosvenor House Hotel on 8 April, recognises the exceptional achievements of individuals in the pan-Asian community.
Among the high profile guests were Hollywood actress Lindsay Lohan, The Big Bang Theory's Kunal Nayyar, who was recognised for his outstanding achievement in television and Naughty Boy, who was honoured for his contribution to the global music scene.
And as the diversity debate rages on following the 'Oscars So White' controversy, the discussion on the red carpet at The Asian Awards was about the lack of representation and recognition for ethnic minorities in the mainstream media. Speaking to IBTimes UK, Nayyar, who is one of a handful of South Asian stars to have found global success in the mainstream media, said that in the US there are ample opportunities for young actors.
"If you look around anywhere in the world, it's a diverse world we live in. And it nice to be in the position that I can promote that. Not that I'm a spokesperson for Asian diversity but it is a wonderful time we're living in, where there's a lot more roles, there's a lot more directors and artists that are coming from these communities.
"In the US it's a wonderful time for all of us," he added. " Not only Indians. All sorts of ethnic minorities are being allowed to showcase their talents. Its a wonderful time to be there.
While Nayyar's success is a source of inspiration for many aspiring actors, in the UK it's a different story, with Asians rarely receiving the recognition they deserve. The pioneering Asian Awards was founded by Paul Sagoo, with the intention of turning the spotlight on high achievers in the pan Asian diaspora and winning acknowledgement for Asians achieving excellence in all walks of life including sport, entertainment, philanthropy and commerce.
"We have noted the recent calls for greater diversity in International award ceremonies such as the Grammy's and Oscars especially with social media campaigns like #OscarsSoWhite making headline news," he explained. "Although the premise of The Asian Awards is to give people of Asian origin a platform to be recognised, we also see it as our responsibility to be culturally inclusive. There are so many individuals around the world who are not of Asian origin, but whose remarkable contributions to the Asian community need to be highlighted".
The prestigious event which in previous years has been attended by the likes of Zayn Malik, Shah Rukh Khan, Idris Elba and Sir Ben Kingsley, has won the support of a host of British stars who turned out en masse to celebrate achievement in the Asian community.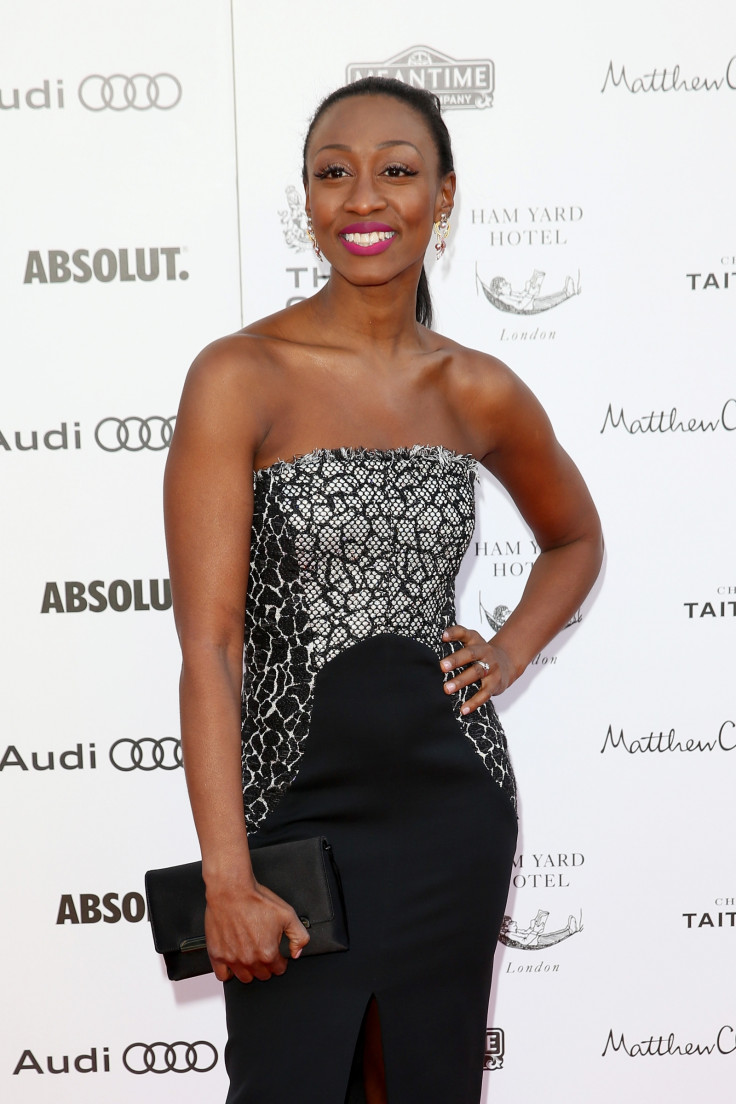 Star of the hit West End musical The Bodyguard, Beverley Knight said that minds and hearts need to change for young Asians to be afforded equal opportunities to excel.
"I think the person who said it the most beautifully was Idris Elba," she explained. "He talked about a diversity of thought, so its not just based on 'oh we need a quota, we need brown people or black people." It starts in the mind. If you can conceive any kind of situation whether it be an older woman, a young black male, or an Asian footballer or two young gay people in love. Whatever it might be, if you have the diversity of thought, everything else falls into place. I also think that its right to get angry about seeing the lack of diversity on screen. The other side of that is then you need to go out and change things. Change things from the inside out.
"This awards ceremony is a step in the right direction. Quite often you won't see so many Asian people from TV, theatre or the industry get the spotlight shone on them. Tonight is a great start because it celebrates all aspects of life, not just the glitz and glamour of entertainment, but also in business. So this is a really good start," she added.
"Over the years it's been like a drop of water slowly descending in getting people in front of us on the radio and on TV and in entertainment. Then comes Naughty Boy who produces a huge album for Emilie Sande and others. Then comes Zayn Malik, formerly in One Direction and now as a solo artist, who absolutely takes the world by storm. There were so many people who laid the path before him and it's so good to see the baton being passed down and with people like Naughty Boy and Zayn the possibilities are endless. And we need more women. That's what's missing. We need more than just MIA to shout about. Diversity of thought will bring those people through and that's what we need."
Former JLS star JB Gill told IBTimes The Asian Awards has played a positive role in creating a platform for the Asian community to acknowledge its own success stories. "I think as The Asian Awards grows it's going to add impact and add value and people are going to sit up and take notice of the considerable incredible talent in the Asian community and in the British community and once that translates and crosses over the Asian community will get the recognition that is long overdue," he explained.
"Every opportunity happens in its own time. You have to start somewhere. Zayn Malik and Naughty Boy have made a huge impact. Now the Asian community is being recognised and its only going to grow from there and its something we should all encourage and celebrate as we are tonight," he added.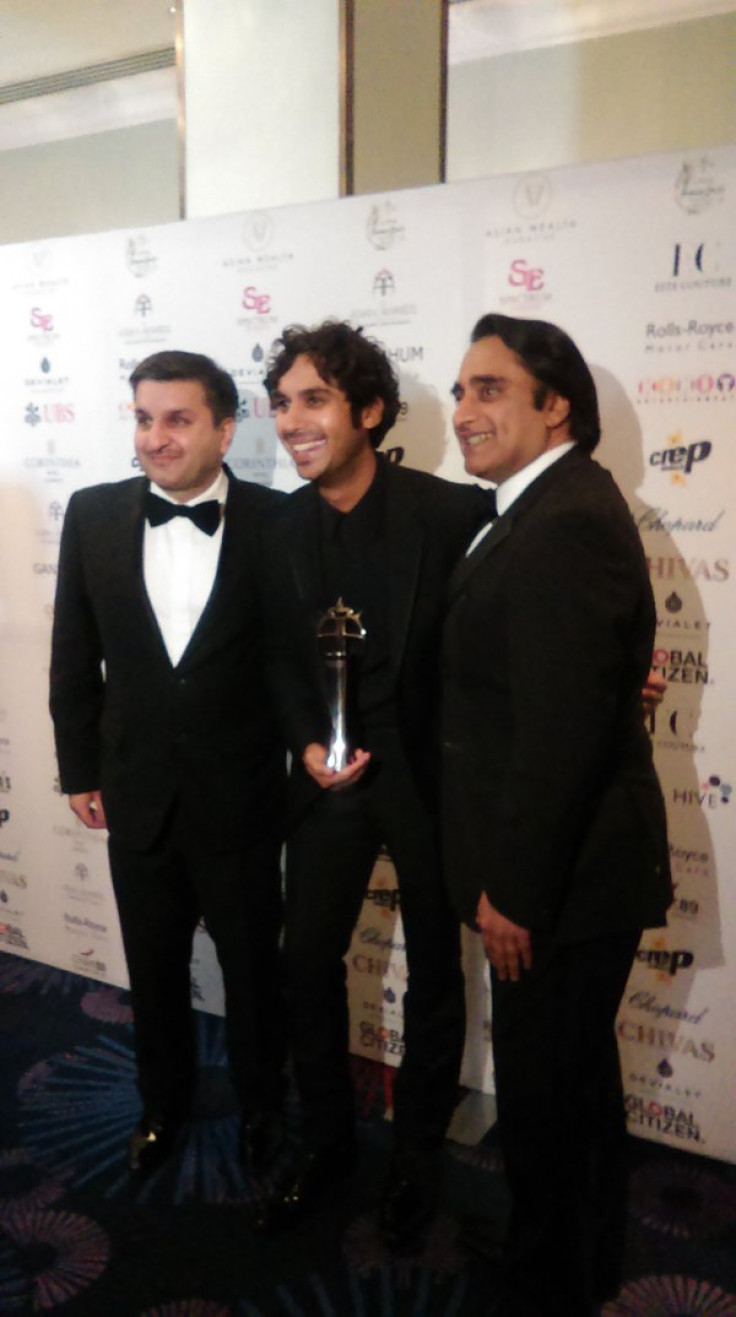 Marcella star Ray Panthaki who in 2014 was announced as one of 18 BAFTA 'Breakthrough Brits said: "At least people are talking about the issue now. Diversity is being addressed. Its great to be able to celebrate Asian talent. Events like this are genuinely important to support young talent in the Asian community."
While stars like Kunal Nayyar, Priyanka Chopra, Archie Punjabi, Sendhil Ramamurthy, Suraj Sharma and Aziz Ansari have found success in the mainstream, it seems the British industry could be encouraged to follow the example of the US.
One of the pioneers for Asians in entertainment in the UK, The Unforgotten star Sanjeev Bhaskar told IBTimes UK that while the US TV and film industries are certainly capitalising on Asian talent, they may not be telling stories that speak authentically of Asian experience.
"For the people who have gone to the US and made a success of it that's great. There's a greater openness to multicultural casting in the US and that's predominantly because there is a history of black entertainers in America and that's opened the door a little bit," Bhaskar explained. "But there are very few Asian actors who are a leading a series. Kunal Nayyar is one, Priyanka Chopra in Quantico, Aziz Ansari, so its beginning to change. But the number of outlets here are limited whereas in America there are hundreds and hundreds so there probably are greater opportunities but in terms of telling our stories I'm not sure how far ahead they are."
Commenting on the significance of The Asian Awards he added: "This event is important because we're not recognised elsewhere. There's no venue or platform for that. Diversity is an important discussion. It's got to start somewhere how that translates in real terms remains to be seen. But it's important that conversations are happening in a way they were not happening five years or ten years ago. The challenges are very similar today as compared with what we faced starting out. It's about challenging perceptions and stereotypes which are possibly being replaced by new stereotypes."
Former Eastender Rakhee Thakrar, who was attending the event in her role as ambassador for Global Citizen, summed up the diversity debate most pertinently. As she explained: "If we're still talking about diversity then we have a long way to go."
© Copyright IBTimes 2023. All rights reserved.