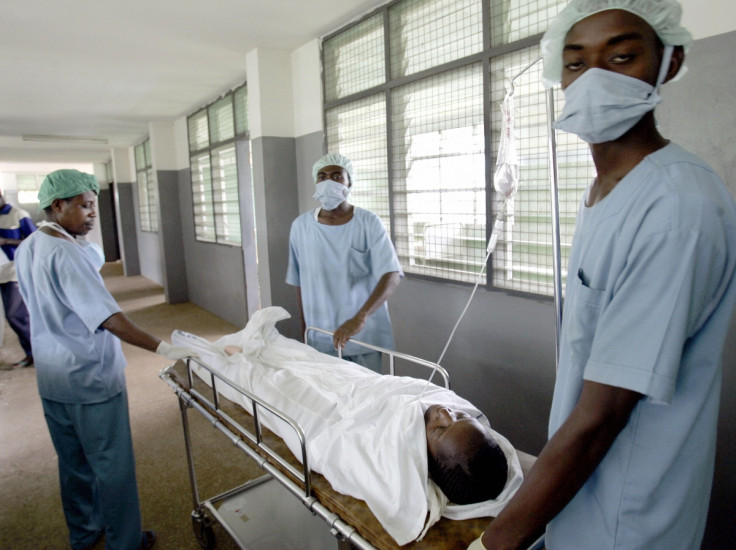 A passenger bus crashed into a truck carrying tomatoes on a highway in Ghana resulting in the death of 71 people, local police said. The accident which occurred on 17 February is being considered one of the country's worst road crashes of all time.
The government-operated Metro Mass Transit bus was heading to Tamale from the city of Kumasi when it collided with the truck near the town of Kintampo. The coach was wrecked while tomatoes were scattered across the highway. The bus exceeded its passenger limit of 63 and was carrying 70 passengers when the accident occurred, according to investigators.
Regional police spokesman Christopher Tawiah said, "It was very serious ... we had to use chainsaws to cut through parts of the mangled bus to get bodies and survivors out."
Local news website Joy News reported that regional police chief Maxwell Atingane was informed by one of the surviving passengers that the bus had been experiencing problems with its brakes prior to the crash.
Due to lack of immediate emergency services, many of the injured had to be transported to a nearby hospital in cars and trucks. Of the 71 fatalities, 58 were dead when brought in, Bismark Owusu Fosu, director of Kintampo Government Hospital, told BBC. Thirteen others were seriously injured and were receiving treatment.
While the police are still to confirm the cause of the crash, they believe it might have been because both vehicles were speeding on the highway.
Ghana's president, John Dramani Mahama, responded to the news with a series of tweets in which he offered his condolences to the families of the deceased.