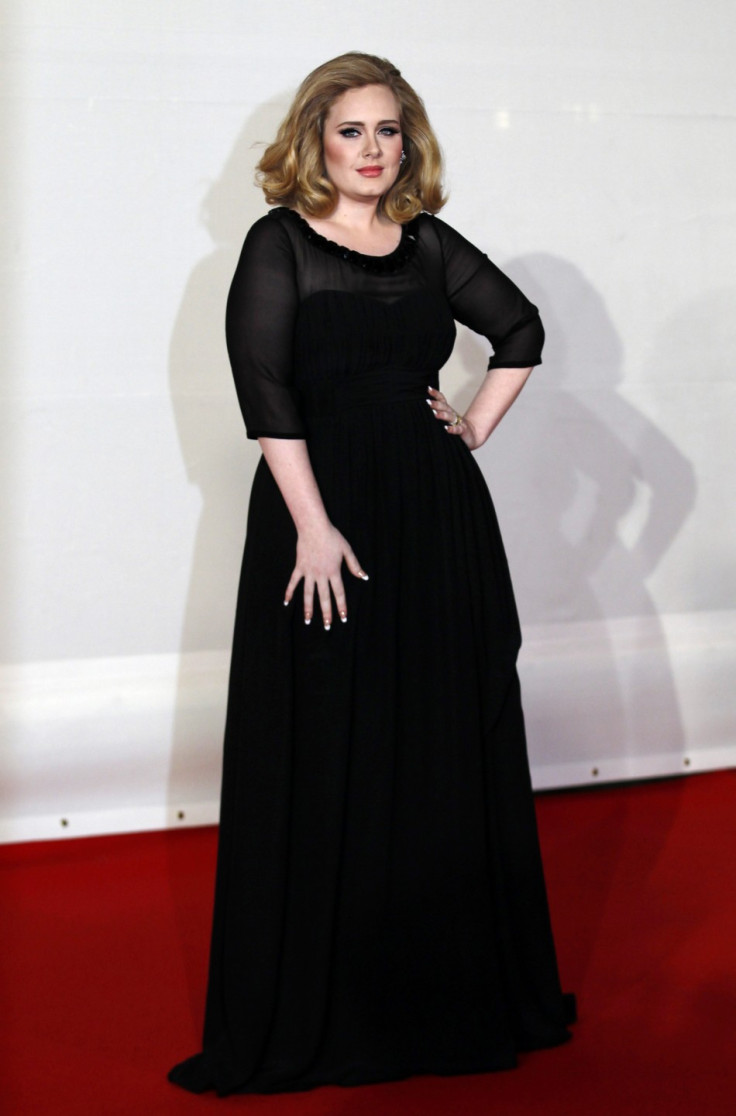 British singer Adele is pregnant! The 24 year old pop star confirmed via a note on her official Web site that she and her boyfriend, Simon Konecki, were expecting their first child together.
"I'm delighted to announce that Simon and I are expecting our first child together. I wanted you to hear the news direct from me; obviously we're over the moon and very excited but please respect our privacy at this precious time. Yours always, Adele," she wrote. The multiple Grammy Award-winning singer and her boyfriend, an entrepreneur who runs the charity Drop4Drop, made their relationship public in January.
Incidentally, Adele was earlier quoted as suggesting she may go on a sabbatical from her career, so that she could focus on her relationship and spoke of future plans in an interview with the US edition of Vogue.
"If I am constantly working, my relationships fail. So at least now I can have enough time to write a happy record. And be in love and be happy. And then I don't know what I'll do. Get married. Have some kids. Plant a nice vegetable patch," she was quoted as saying to the magazine. Children seem to be large on Adele's radar; she told People magazine she wanted three sons by the time she was 30.
"I really want to be a mum. I better start getting on with it," she told the publication.
Adele won six Grammys earlier this year for her best-selling 21 album - the highest-selling album in the first six months of this year. Although the theme of that album was based on heartbreak, she has since found love with the 36 year old Konecki.
Meanwhile, the good news spread like wildfire and celebrities have taken to Twitter to congratulate the star.
American talk show host and comedian Ellen Degeneres wrote: "@OfficialAdele is pregnant! I'm so happy, I'm rolling in the deep! At least I think I am. I'm still not 100% sure what it means."
An excited Alexandra Burke, a former X Factor winner, tweeted: "@alexandramusic Adele is pregnant?! So happy for her. Such a blessing!"
Roots' drummer Quest Love tweeted: "so i assume Adele's new album will be called 9.....(months?)"