Adele seeks advice from Beyonce on taking son on tour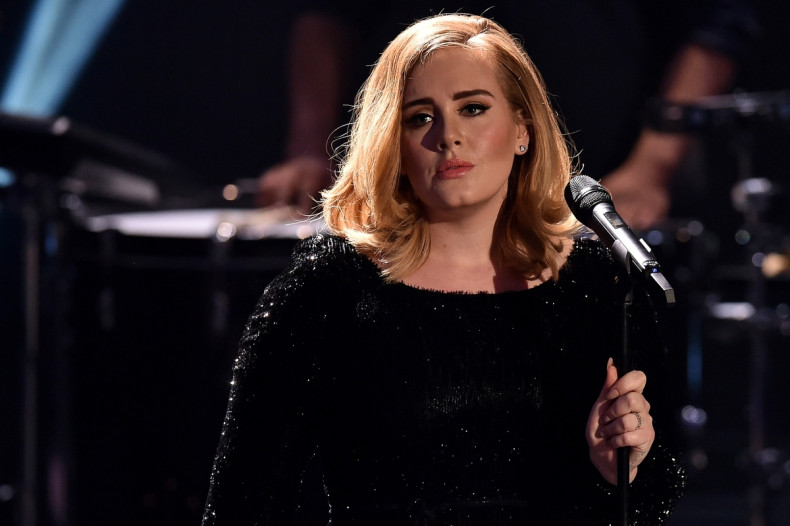 Adele has reportedly reached out to Beyonce asking for advice on taking her son on tour. The Hello singer is set to perform songs from her record-breaking third album 25 over 105 dates in the UK, Europe and North America.
Adele is very protective of her son, Angelo, whom she welcomed in October 2012 with Simon Konecki. A source told Closer magazine: "Adele's been taking advice from Beyonce and asking for tips. She's told Adele to take the same bed with them everywhere and put it in the hotel and tour bus, so Angelo has that familiarity wherever he is."
"Angelo is Adele's priority and she wants him to have the best experience possible without disrupting his routine," the insider added, as quoted by the Belfast Telegraph. "This means travelling with several nannies, including one who doubles as a pre-school teacher, plus a separate bus that will play children's films..."
"Adele was nervous about taking Angelo on tour, but she's now excited and determined to make it an amazing trip for him," the source continued.
Meanwhile, Adele had revealed that one song in her new album 25 was inspired by Taylor Swift. During an interview with NPR, Adele talked about working with Swedish producer Max Martin and her song Send My Love.
She said: "I was in New York, writing Remedy with Ryan Tedder. We were having lunch, and [I Knew You Were] Trouble came on the radio — Taylor's song that she did with Max and Shellback. I was like, 'Who did this?'
"I knew it was Taylor, and I've always loved her, but this is a totally other side — like, 'I want to know who like brought that out in her.' And he said Max Martin. I was unaware that I knew who Max Martin was. I Googled him, and I was like, 'He's literally written every massive soundtrack of my life'," she claimed.
"So I got my management to reach out. They came to London, and I took my guitar along and was like, 'I've got this riff,' and then Send My Love happened really quickly. Max Martin, I just could hang out with him forever. He's so beautiful and lovely and funny and generous and warm and caring. He's a really amazing man," she added.