A teenage Afghan asylum seeker in Germany has been arrested in connection with the rape and murder of the 19-year-old daughter of a senior EU official.
The victim, Maria Ladenburger, is the daughter of Dr Clemens Ladenburger, a lawyer who works with the legal director of the European Commission. She was on her way back from a party in the university city of Freiburg when she was attacked on the edge of a cycle path behind Schwarzwald station.
Maria volunteered at a refugee home in her spare time but it is unknown whether she knew the suspect. She was drowned after she was raped. Her body was later found in the River Dreisam on 16 October.
Her black scarf was later recovered from the scene along with a bike found parked in the middle of the path. A strand of partially-dyed blonde hair led police to the suspect, who was arrested on 2 December said prosecutor Dieter Inhofer. The suspect confessed to the murder following his arrest. He will be sentenced next year.
The unnamed refugee arrived in Germany last year as an unaccompanied minor and was taken in by a local family in the city. He had no previous convictions.
Police are now investigating whether the suspect is responsible for the death of a girl in the area who was raped while jogging in Ending near to Freiburg.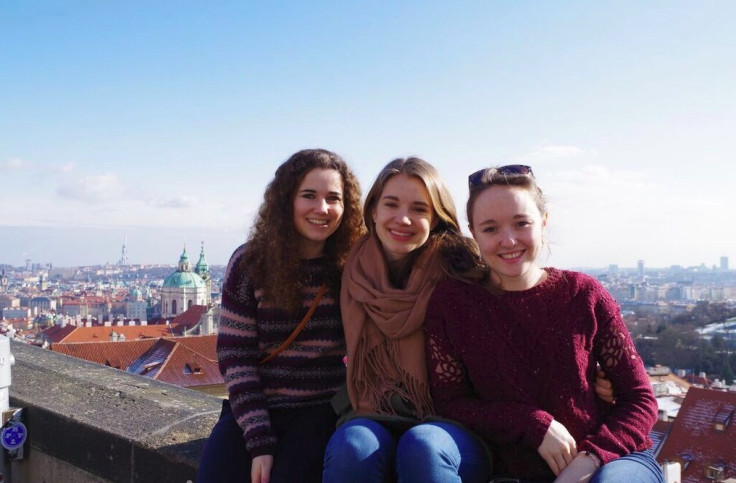 On 26 October, Clemens Ladenburger and his wife Frederika placed a memorial notice for Maria in the Frankfurter Allgemeine newspaper. It read: "Maria was for 19 years a singular ray of sunshine for our family, and that she will remain. We thank God for this gift, that he made you with us. We are sure that she is safe with him."