Bollywood stunner Aishwarya Rai Bachchan has showcased her smouldering looks in a photo shoot for celebrity photographer Dabboo Ratnani.
Bachchan is a regular at Ratnani's calendar which comes out every year with several celebrities on its pages.
There were other top Bollywood stars like Ranbir Kapoor, Deepika Padukone and Alia Bhatt who were included in this year's calendar.
"Ranbir's is a high fashion image, which is basically a contrast — he's in a tuxedo and in a whole grunge situation — dragging a huge fire extinguisher. This picture is a behind-the-scenes moment, which shows the fun we had during the shoot," Ratnani stated about Kapoor's picture.
"We wanted to make the picture look very cinematic. It's in the midst of a film studio, where I used film equipment as my backdrop and inspiration. This concept was worked out by Anaita Shroff, Deepika and me.
"I've used retro lights as I wanted to give it a vintage feel. Deepika is dressed in a gown looking stunning, but the stuff around is grungy. Setting up the place took time, while the actual shoot didn't take more than 15 minutes," he added about Padukone's cinematic picture.
There was also a star studded launch party for the calendar which was attended by all the biggies in Bollywood.
On the professional front, Bachchan has her hands full with several endorsments. A couple of weeks back, she was spotted at an event in Mumbai, looking gorgeous in a black Dolce and Gabbana gown. She is the face of the Kajal Magique Campaign by L'Oreal.
"Eyes are the windows to the soul and Kajal Magique from L'Oreal Paris is the perfect way to highlight them. Every woman has that one particular make-up product that she holds closest to her heart and trusts it the most to make her look beautiful at any time. For me, that one product is kajal," the green eyed stunner said.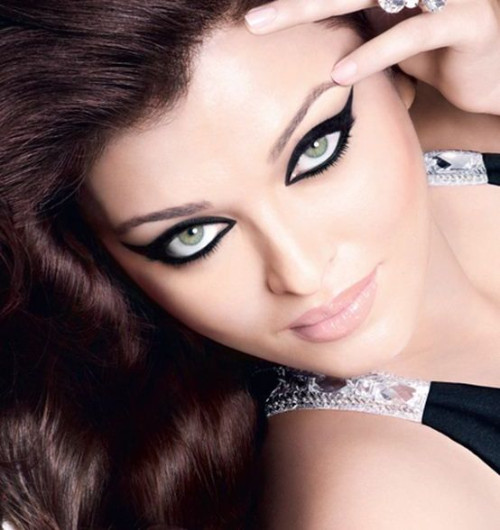 Bachchan has been married to fellow actor Abhishek Bachchan since 2007 and they have a daughter together, Aaradhya Bachchan.
The couple just got back to Mumbai after ringing in the New Year in Dubai with a family holiday.