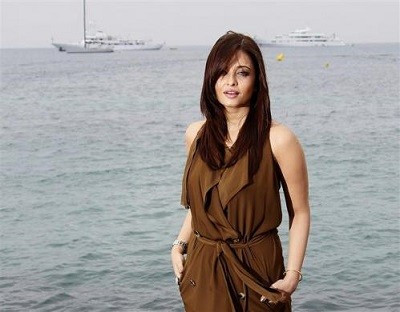 Aishwarya Rai Bachchan, who is enjoying every moment of motherhood, will reportedly be soon seen on the big screen.
The 40-year-old former Miss World, who has been slowly recovering from her pregnancy-related weight gain, is likely to make her comeback in filmmaker Mani Ratnam's movie.
"Mani is planning to direct a film which has a strong female protagonist's character. He feels there is little room for Abhishek in his next," a source told DNA.
"Aishwarya was very clear about her priorities after she became a mother. She gave hundred per cent of her time and concentration to her daughter Aaraadhya for two years. Now that Aaraadhya is ready for play school, Aishwarya can start thinking of coming back to acting," the insider added.
Ratnam has worked with Aishwarya Rai and her husband, fellow actor Abhishek Bachchan in Guru and Raavan.
Previously, it was reported that filmmaker Sanjay Leela Bhansali had approached her to do an item song in his film Ram Leela. However, former Miss World Priyanka Chopra took the role instead.
"She was all but finalised for the item song in SLB's Ram Leela. But she wanted some changes in the lyrics which Sanjay refused. While she's looking forward to working with SLB she's all set to return with Mani's next project," the source revealed.
In November, Aishwarya told NDTV that filmmaker Farah Khan had approached her for Happy New Year which she refused since she would be paired with Shah Rukh Khan.
"Yes, I was approached for the film but I wasn't working opposite Abhishek in it, and it really wouldn't work out that way, so things didn't fall into place but soon, will be back soon," Aishwarya said.