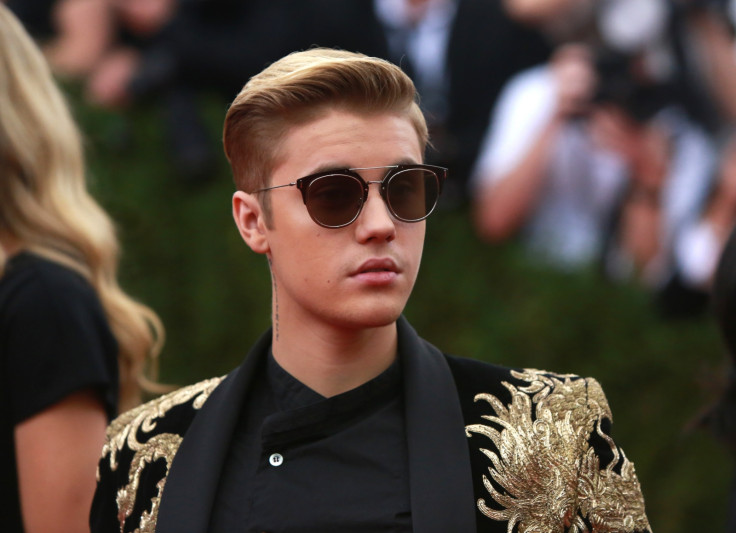 Just as the hype from his Calvin Klein campaign begins to fizzle out, Justin Bieber has reminded fans of his sex symbol status.
The pop superstar recently let his inner exhibitionist run wild during a visit to Bora Bora and shared the result with Beliebers on Instagram.
In the picture, taken during his trip to the South Pacific island, the 21-year-old Baby singer can be seen posing on a boat with his back to the camera. He is completely naked, and his tattoos are on full display, as he points to the island ahead of him.
Alongside the post was the simple caption "Look". It is not clear if he was referring to his pert backside or instructing fans to focus instead on the stunning landscape.
The racy snap sent Beliebers into meltdown and earned over 700,000 Instagram likes within an hour of its posting. Unsurprisingly, the hashtag #turnaroundjustin also began trending on Twitter.
While some fans praised the singer's physique, others compared his photo to Kim Kardashian's iconic Paper shoot and poked fun with hilarious memes.
This is not the first Serena Gomez's ex has stripped naked in public. In 2012, photos emerged of him serenading his grandmother nude, with only a carefully placed guitar to cover his manhood.
TMZ reported that he was spending Thanksgiving with his family at his grandmother's home in Toronto when he decided to surprise her.
The nude display also comes months after Bieber brushed off Photoshop rumours on social media after his washboard abs and impressive bulge in the Calvin Klein advert had fans questioning whether his body had been digitally enhanced.
In a snap posted on Instagram, the heartthrob poses with nothing but a towel around his waist. "Photoshop lol" the accompanying message read.