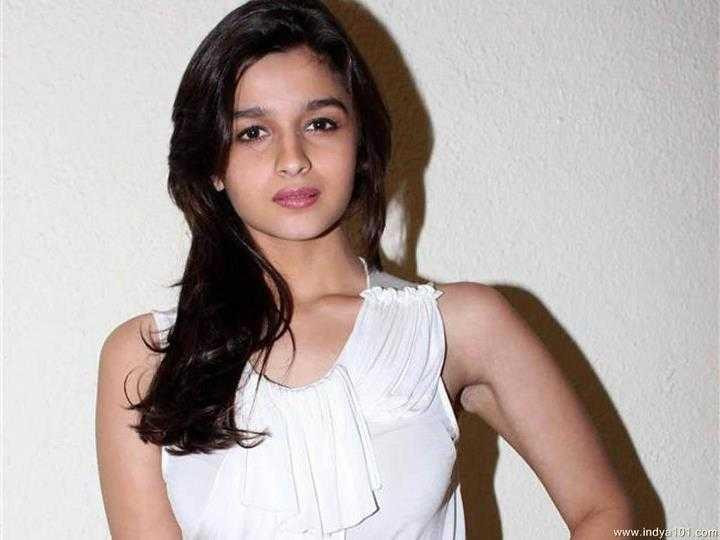 One of the next generation actors breathing new life into Indian cinema, Alia Bhatt is already making her presence felt in Bollywood with four movies under her belt. The 22-year-old has already succeeded in striking the delicate balance between commercial, independent and quirky cinema and her film choices are as eclectic as she is.
But don't be fooled by her angelic face. A bundle of energy, she has a lot to say, a strong sense of self and a passion to learn her craft. And after a stark performance in Imtiaz Ali's Highway, there's no mistaking her natural talent.
She now stars alongside Shahid Kapoor in Shaandaar, a romance set against the backdrop of a lavish destination wedding. Helmed by Queen director Vikas Bahl, the film sees Alia go off script in an almost avant-guarde spin on the usual Bollywood convention of boy-meets-girl, as two insomniacs find love during the course of their sleepless nights.
Speaking to IBTimes UK, the straight-talking actress reveals what she learnt from Shahid Kapoor, her dreams for her own wedding day and why she's so excited to be working in a movie with Shah Rukh Khan.
How did Vikas Bahl's treatment of this film make Shaandaar something more than the usual boy-meets-girl romance?
"I'm really glad you asked that. There is a certain kind of cinema that all of us are very comfortable with. Commercial, song and dance. Cinema that we all love. Shaandaar has that, but it also has another level that Vikas takes it up to. It's a bit quirky it's a bit off-beat. It's kind of over the top as well. It has a kind of Wes Anderson, Mills and Boon, fairy tale, dreamy quality to it. That's basically the edge that Shaandar has to it, apart from being a destination wedding that has all these creepy characters who do all these crazy things and live in this crazy manner. Also there's an aspect I think that we all can connect to. It has a very sweet, father and daughter relationship and a love story of two insomniacs. So it's a film that one can connect to, but at the same time you can see it in a different kind of edgy way."
Playing an insomniac, how did you cope with the experience of shooting through the night?
"I have shot in the night before but for Shaandaar there were a lot of night shoots. We shot in the night for at least a month where we didn't even see the sun at all. You're from Britain so you know what it's like. You wake up late and the sun's gone. Because we were up all night we'd wake up around three and then go to dinner and go on set by that time it would be 6pm. It was different. It was difficult. I was also so tired all the time because working nights does that to you."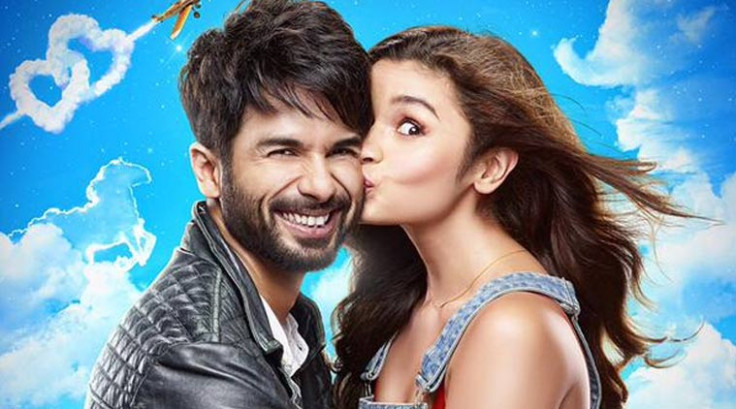 It's the first time you're working with Shahid Kapoor. How did he influence you throughout the process of making this movie?
"Shahid is very correct. He's a very well brought up. Very cultured person, with all his manners and things. Because the manner on set is very organised you'll never see him misbehaving with crew members he's very respectful to everybody who is on set. He's never fake. And that's what I learnt about him. To have gone 12, 13 years in this industry without becoming fake, or to have a put on act. That's very hard to do. As a dancer, we all know him as an amazing dancer. I learnt a lot from Shahid about dance. That's something where I think I need a lot of help. There's scope for improvement for myself. So I really wanted to take that forward with Shaandaar and Shahid really helped me do that. He'd keep telling me 'Aliaa it's not about the dance steps it's the way that you are feeling when you are dancing. When you're feeling comfortable the audience is feeling comfortable. If you're stressed out the audience is stressed out. You have to go with the vibe and the mood.' "
You are working with amazing actors in so many of your films, but does it ever get intimidating to work with someone as highly esteemed as Pankaj Kapur?
"I don t believe in getting intimidated. I believe in getting inspired. It is intimidating some times. I do get nervous and I feel 'ok I'm nervous, but actually I'm excited to be here.' I'm a big people watcher. That's something that I really connect with.
With Pankaj sir, he's playing my father in the film, so I had to have a certain comfort level with him. He has to be my most favourite person in the world and I had to be very easy and comfortable with him and that was no problem at all because he is such a fantastic actor and he made me a better actor. He let me in. He was very warm, very lovely very cultured and very, very correct."
Your transition to being a movie star is seamless and very natural. What has been the hardest thing about adapting to the rigours of filmmaking and stardom?
"I don't feel the pressure of the stardom that people think I should be feeling. I still feel relatively new. That's something that's been ongoing. I have never been satisfied with myself. I'm just enjoying it. What I can't do or what is difficult for me is dealing with the fact that you have to let a film go. That's always very, very difficult for me, because you put in so much hard work into a film, and it can either be the best or it can be the worst. I have had four films released and they've all done really well. So with each time, with each release I get more and more nervous."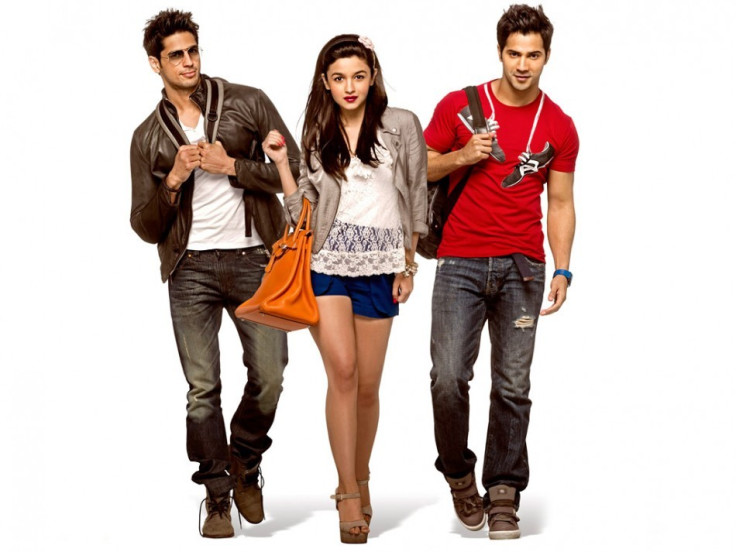 You've made such strides so early on in your career. How do your peers in the industry react to your success as a relative newcomer?
"I think I have found a lot of support from the industry, whether its Kareena or whether its actors like Shah Rukh or Salman. People I have interacted with have been very supportive and warm, so I also feel like people are very comfortable with ideas, working with new directors, so its not as if we're all going for the same projects. We're also trying to stand and move out into different branches so the focus is more on doing good work rather than competing with each other and I have been very grateful for the love and the warmth that I've got and I will only pass that on to a newcomer when I move on in life."
You're due to star with Shah Rukh Khan in Gauri Shinde's next film. How do you feel about the prospect of sharing screen space with the biggest superstar of them all?
"I feel very excited, very nervous I can just imagine all that I can learn from Shah Rukh and from Gauri Shinde. I can't wait!"
On a personal note you've said you're too young to think about marriage, but are you a girl who has their wedding day planned before you've even decided on the groom and what kind of wedding you would have? Big fat Indian wedding, destination wedding or would you just run off to Las Vegas?
"(Laughs). It can be anything. I am very indecisive and very moody so it really depends on my mood that day. It could either be a last minute thing or a big lavish affair. I have no idea but I can give you one guarantee, it will all be according to my wishes."
What gives you sleepless nights?
"Well of course definitely a film release. I don't think I'll sleep before this one."
Watch the trailer for Shaandaar: