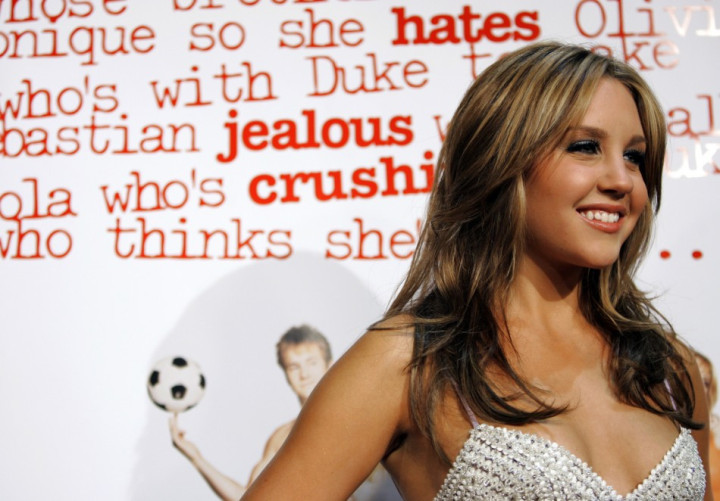 Amanda Bynes' Twitter rants are at an all-time high. The troubled actress has now stated that she is having all the surgery as she wants to look beautiful for the man whom she is in love with when she gets married. "I Need To Have Surgery To Look Beautiful For The Man I'm In Love With So I Feel Comfortable With The Way I Look When We Get Married," Bynes tweeted.
Earlier, she explained: "I'm In Love With Someone Else Who I Do Not Follow On Twitter Who Is The Most Gorgeous Man I Know But Drake Comes In Second."
Just earlier this month, Bynes had tweeted compliments about Miley Cyrus's fiancé Liam Hemsworth, calling him the most gorgeous man on the face of the Earth. In another post on Twitter, the 27 year old, former Nickelodeon star stated that Drake was the most gorgeous man on the face of the Earth.
The surgery loving blonde had also told gossip website Radar Online that she returned to her natural A-cup earlier this month.
"I got my breast implants removed. They were uncomfortable... I prefer them out," she told the site via email. Unfortunately, a source later told the same site there were post-op complications; apparently a tube was lodged in her breast and the actress was in pain.
The actress has been mired in a succession of messy controversies, starting with an arrest for criminal possession of marijuana; accusing the New York Police Department of sexual harassment; and culminating in Twitter wars with fellow celebrities.
A source later confirmed to Radar Online that the actress was becoming addicted to cosmetic surgery. The source explained: "She's become addicted to the confidence each surgery gives her... She bemoaned that she stopped working because she was so vain that she didn't like how her nose was looking on camera."
Bynes also stated that she was done with movies and all these surgeries were her way of preparing for her career in music.
"I was born with a webbing in between my eyes. That was a birth defect that I had surgically removed! I've never been more excited! Now I need a few more surgeries to shave the bridge down to correct the rest of my nose so I can start the next chapter of my career! Music!" Bynes wrote in Twitter.