Amber Rose has filed for divorce from Wiz Khalifa after a year of marriage, and now rumours are circulating that she is dating Nick Cannon.
According to divorce documents obtained by TMZ, the 30-year-old model cited irreconcilable differences.
Rose also wants full custody of the couple's one-year-old son Sebastian, but will allow the Black and Yellow rapper visitation.
According to MediaTakeOut, Rose has been romantically involved with Cannon, which led to the couple's separation.
"Amber has had a crush on Nick since forever. He was like a mentor to her, and I think she fell in love," a source said.
"Nick was faithful to Mariah, and Amber was with Wiz so nothing came out of it. Then Amber got pregnant and the two just kind of drifted apart. . . . But when Nick [and Mariah] broke up, they connected."
"I think Amber is ready to move on with her life. And Nick is the man she wants to move on with," the source added.
E! News had recently reported that the America's Got Talent host is Rose's new manager. Adding on, Rose had a part in his latest film, School Dance, where she played MarryWanna, a popular high school senior.
"[I said] 'Nick! Look! I would really really like to have a part in this movie, if you could write me in somehow or just give me a role' and that's exactly what he did," she told The Source via Daily Mail.
"So, it was just really cool. Me and Nick are good friends. Just being on set with all of those comedians was just hilarious. We laughed until we cried every day," she added.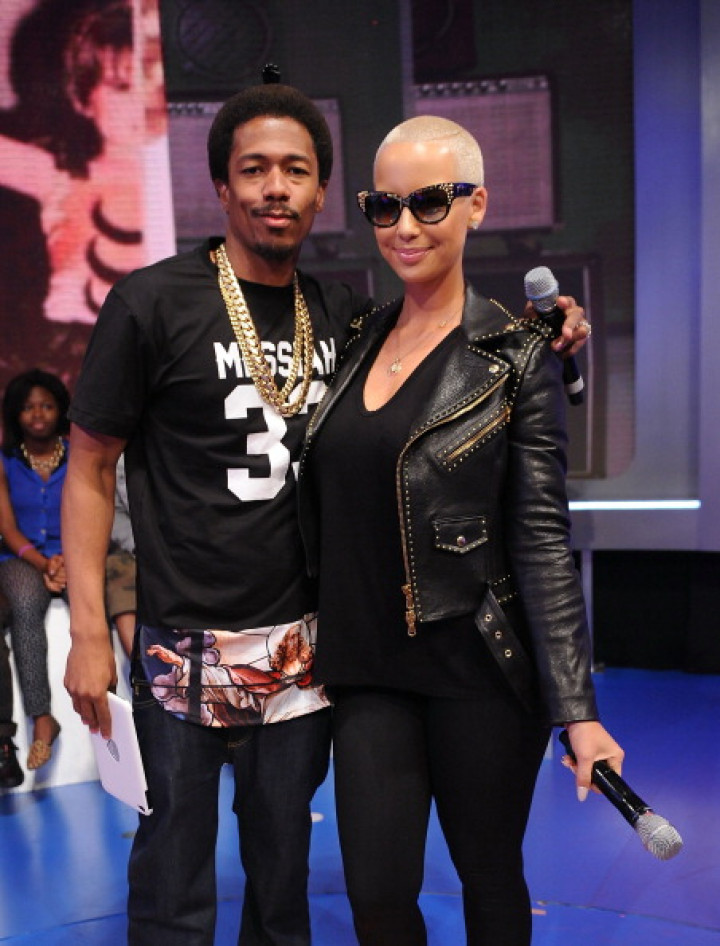 However, the couple's split comes as a shock, as Rose had posted a photo from her wedding day on 18 August.
"Today was the day we said our vows before God and our Family. I knew as soon as I met u, u were the one for me sweetheart. Happy 1 year anniversary@mistercap and many more to come❤️" she captioned the image.