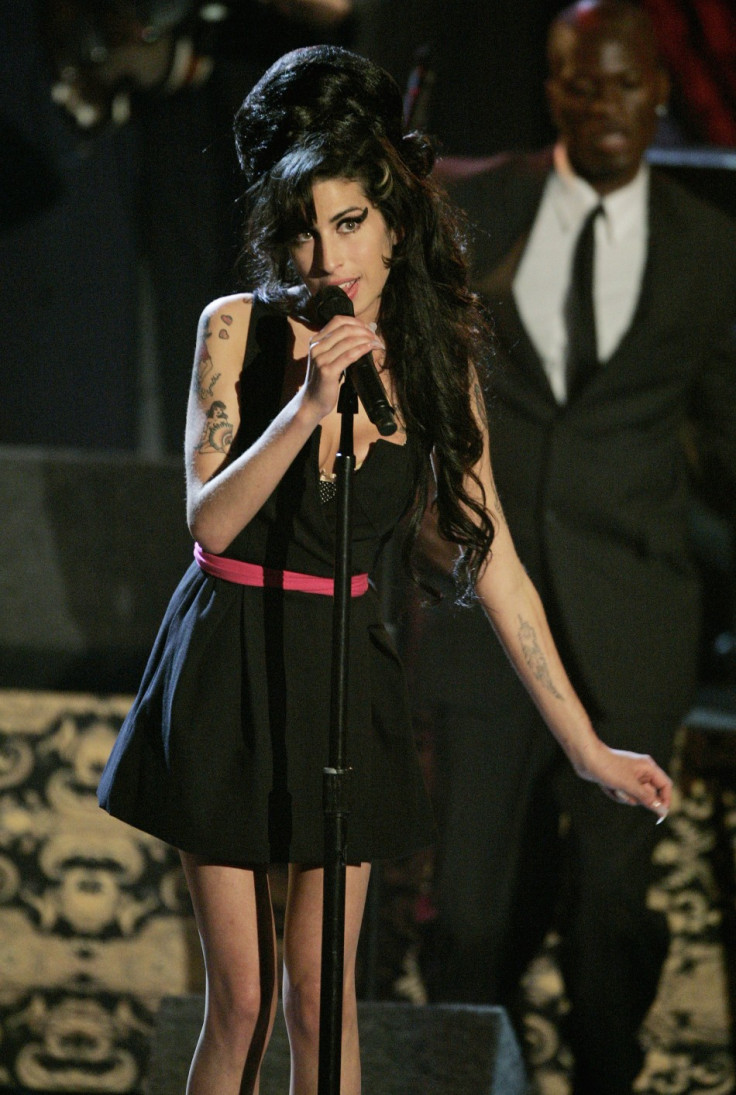 Amy Winehouse's family believes her decision to stop drinking may have contributed to her death.
Winehouse's father, Mitch, told mourners at her funeral that he thought his daughter struggled to deal with the sudden withdrawal.
He said doctors had told Amy to gradually reduce her intake of alcohol and to avoid binging at all costs. The singer told him she couldn't do that.
However, it has emerged that despite her three weeks on the wagon, Winehouse was reportedly seen drinking shots of gin mixed with energy drink Red Bull on the Wednesday before she died. That was the same night she joined her goddaughter, Dionne Bromfield, on stage at the iTunes festival held at Camden Roundhouse.
In his eulogy at her funeral service at Edgwarebury Cemetery in north London, the elder Winehouse said his daughter had recently "just completed three weeks of abstinence," adding that she told him: "Dad I've had enough of drinking, I can't stand the look on your and the family's faces anymore," British media reported.
Earlier this week a post-mortem examination proved inconclusive and an inquest was opened and adjourned with no cause of death given.
Police revealed they will have to wait up to four weeks for the results of toxicology tests to establish her cause of death.
Must Read: Amy Winehouse Death Could Spawn a Posthumous Album Release