Android Lollipop official rollout for Xperia Z to start 'by next week'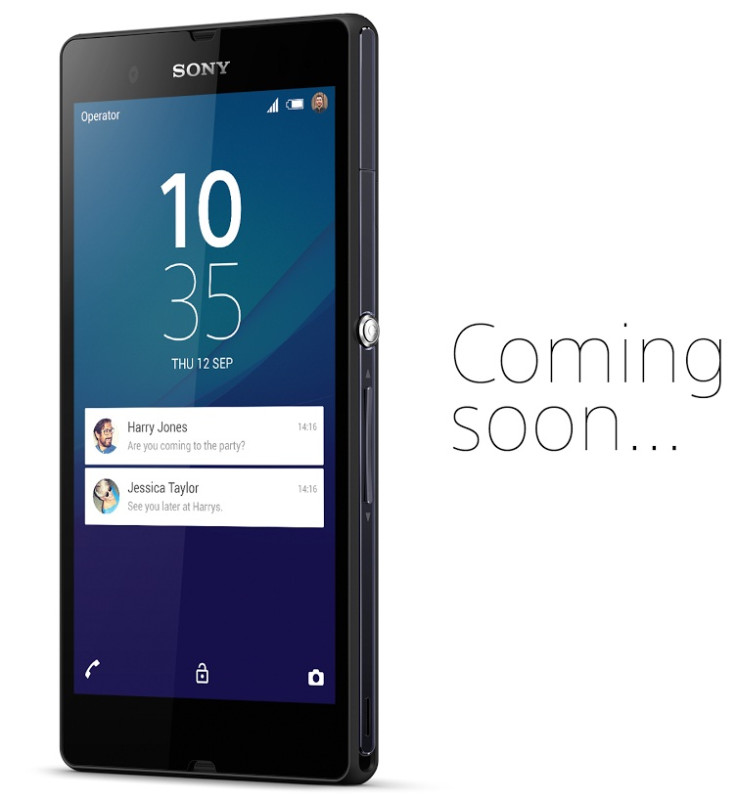 Sony's original Xperia Z series smartphone will get the long awaited Android Lollipop dessert treatment 'by next week', according to a confirmation coming directly from a Sony Philippines Twitter posting. Besides, a posting by the official Sony Xperia Twitter account suggests the imminent rollout, although no specific date has been mentioned.
Senior XDA member, gbil, who is considered to be a reliable source for keeping track of Sony's firmware updates, corroborating the announcement, said "the actual release date is closer to end of NEXT week".
Meanwhile, Just about phone has published a leaked document claimed to have been received from Sony India R&D sources. It shows the Lollipop update status for Z series smartphones, which includes Xperia Z, ZL, XR and Tablet Z.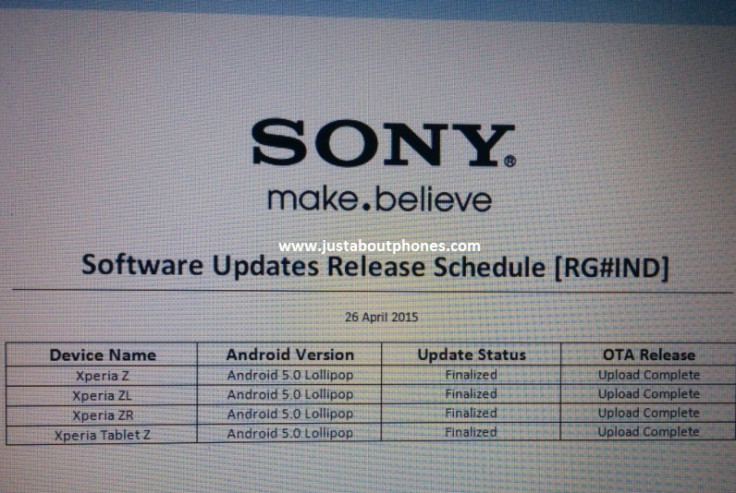 According to the listing, the Android 5.0 Lollipop 'update status' for the aforementioned Xperia smartphone has been finalised. The upload has been completed for the OTA update.
The sources further state the OTA update for the Xperia Z should weigh in around 830MB. Those who want to download and install the update must connect to a stable Wi-Fi network to avoid unnecessary mobile data charges.
Sony has already released the update for a range of Xperia models such as Xperia Z3, Z3 Compact, Z3 Tablet Compact, Z2, Z2 Tablet, Z1, Z1 Compact, Z Ultra and Z3 Dual.
© Copyright IBTimes 2023. All rights reserved.