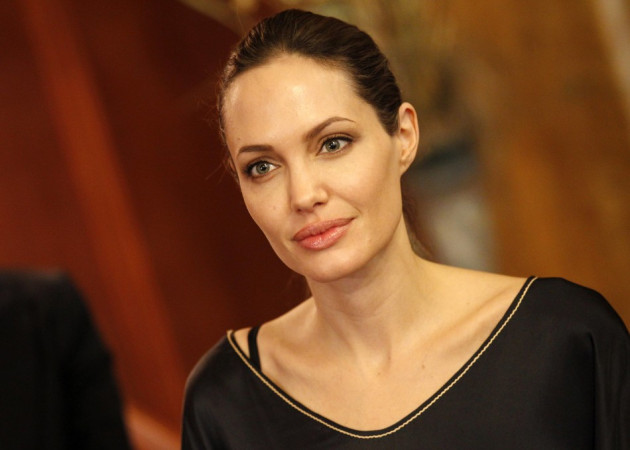 Hollywood's hottest actress Angelina Jolie has opened another girls' school in Afghanistan and plans to fund more from the profits of a jewellery line that she helped to design.
According to E! News, Jolie who is a goodwill ambassador for the United Nations High Commissioner for Refugees (UNHCR), chose to fund the girls-only primary school in an area just outside of Kabul, a region that traditionally favours boys' education over girls'. The school, which was opened in November, educates 200-300 girls and has a plaque acknowledging Jolie's contribution.
Furthermore, the 37-year-old actress plans to pay for more schools by selling a Style of Jolie jewellery line that she helped create with jewellery maker Robert Procop.
"Beyond enjoying the artistic satisfaction of designing these jewels, we are inspired by knowing our work is also serving the mutual goal of providing for children in need," Jolie told E! News.
The Beverly Hills jeweller designed the engagement ring given to Jolie by her long-time partner Brad Pitt.
"We launched this collaborative collection with the intent that 100 per cent of the profits will go to charity," Procop said, "The intention was to create something beautiful but more importantly to provide children an opportunity to have an education.
"The beauty of these creations is matched by the beauty of spirit behind Angelina's most heartfelt mission-to empower children in crisis. The first funds from our collaboration together have been dedicated to the Education Partnership for Children of Conflict and we have recently completed a school in Afghanistan," he added, "For me it's an honor to have the opportunity to be a part of creating this line with Angie, as we both believe every child has a right to an education."
Previously, Jolie had funded a girl school in eastern Afghanistan that opened in 2010.