Apple's first foray into the world of wireless audio has finally arrived months after upsetting the consumer electronics cart by killing off the 3.5mm headphone jack on the iPhone 7. Its AirPods were supposed to be the answer to what Apple believes is a future without wires, making the move easier as it attempts to make cord cutting come-of-age.
Apple's headphone effort to-date has been an audiophile's teeth-clenching nightmare. The free bundled earphones with iPhones and iPads have been poor-fitting audio lightweights in a market where mobile users are investing heavily in their music. But when the AirPods were unveiled, we were, for the first time, excited to hear what Apple had in store – could this finally be the audio upgrade we've been waiting for?
When Apple say wireless, they really mean it. Unlike other "wireless" in ear headphones on the market, the AirPods literally do not have a single cable or dangly bit of cord to tuck around your neck. They are simply a pair of earbuds, no extraneous bits and the simplicity had us falling in love early.
Apple AirPod review: How to setup and pair
Straight out of the box, the AirPods are hands-down the easiest and quickest set of wireless headphones we've paired. They're an absolute dream. Just flip open the lid of the charging case and our iPhone detected them instantly. Okay, pairing other Bluetooth headsets doesn't take aeons but the AirPod setup was incredibly smooth. We'd recommend being on the latest version of iOS 10, however, as we struggled to get connected when trying to pair with a device running an older version.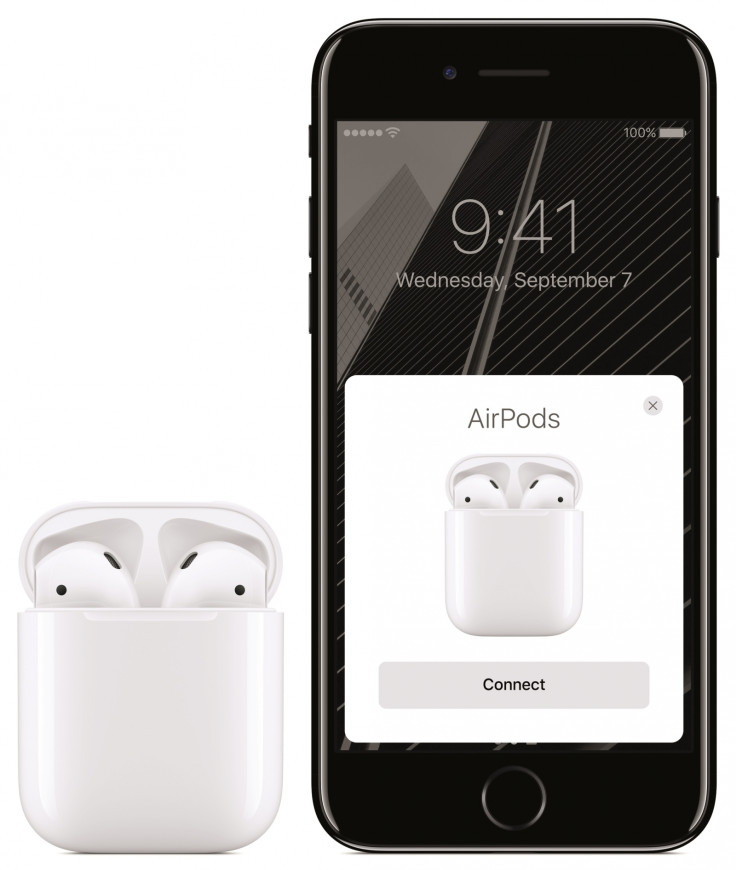 If you don't have an iOS device, you're not excluded from the AirPod party as a pairing button on the charging case allows link-up to the likes of Mac computers and Android phones, just as you would via ordinary Bluetooth sets.
The little charging case, which is about the size of a pack of dental floss, neatly holds the AirPods in place magnetically and will give them enough juice for about 4-5 hours of use, approximately two hours talk time, and can be charged again via lightning connection. Pop the AirPods out and they're identical in looks to the EarPods. They're a shade heavier (but barely noticeable) as there's the W1 chip, microphone, accelerometer and optical sensor inside.
Pop them in your ears and rather smartly the AirPods will use the optical sensor to know they're lodged in your lugholes, automatically pausing when you pull one out. Another neat trick is the ability to sense if you're only using one AirPod and then channel all stereo sound through it, so you don't lose any audio. It's little touches like this that hold great appeal and set the AirPods apart from rivals.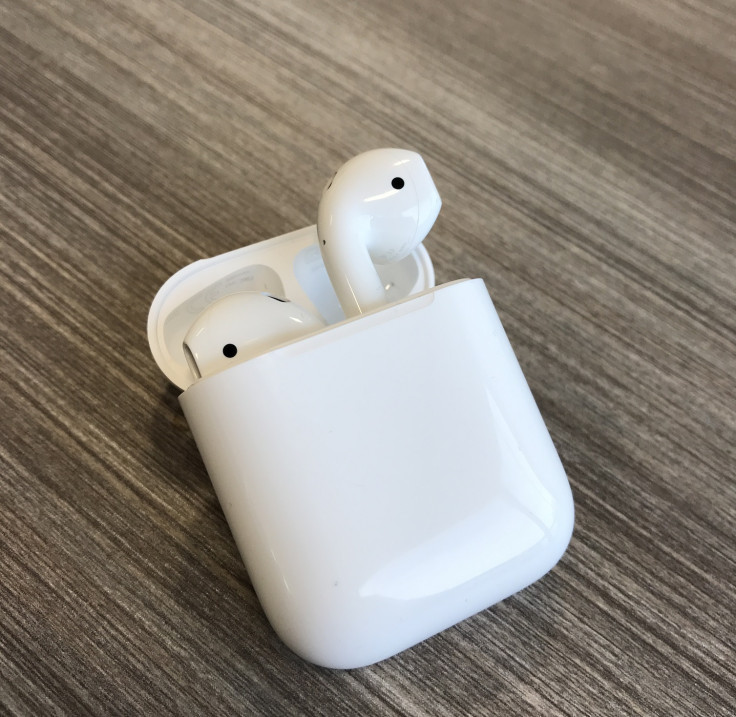 Apple AirPods review: Sound quality
Let's cut straight to the chorus: the big question here is do you get a greater audio experience for your £160 considering you get a pair of EarPods bundled with your iPhone? The hard truth is no. You'd be hard-pushed to find any noticeable upgrade in any areas of audio performance. We pumped everything from classical tracks to bass-heavy beats and acapella through both the EarPods and AirPods to test their entire range and found a familiar affair. If you're looking for that much-needed audio upgrade you'll be sadly disappointed.
That said the audio they do produce, like the EarPods which most iPhone owners will know, isn't wholly bad. They struggle able to pick out the finest of detail in the high-end especially at low volumes but there's a decent amount of meat on the bones through the mids and a fairly appeasing, if slightly overblown, grumbling bass – yet they could be so much more.
Apple AirPods review: Design
The problem is it's still coming through a design that fails to provide a plugging fit, like that found on silicone-tipped earphones that block out outside noise and prevents sound leak – a frustrating trait of Apple earphones. Considering the anticipation and price of the AirPods we were hoping the shape would be re-imagined when they were revealed back in September – something the EarPods have been in need of for years. But they still adopt the flawed one-size-fits-all approach, we all don't have the same size ear cavities. Without a proper fit we found loud outside noise, such as traffic and Tube journeys easily ended up drowning out audio. Likewise, without a proper fit we were constantly aware of leak annoying those around us with our (admittedly terrible) tunes.
But beyond the audio quality, it's the wireless factor that is going to be the biggest appeal of the AirPods, particularly for doing exercise without being whipped by a wire. We put all this to the test including running, bounding upstairs, leaning over to pick things off the floor (that's exercise, right?) and they didn't give us any wiggle worries. But, when things got more high-tempo and ears sweaty there was nothing to stop the slightest knock sending them flying into the nearest puddle, leaving us constantly nervous because losing one of your AirPods will set you back £65 for a replacement.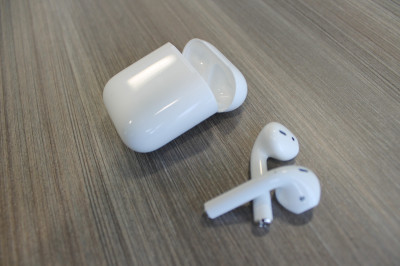 Another huge downside of going wireless is the loss of the in-line remote to control volume and skip tracks. Users instead have to double-tap the side of either earbud and command Siri, which is far from ideal. We found ourselves reaching into our pockets to control music much more than we did before, to avoid blurting out Siri instructions in public.
However, the AirPods are more than just music makers. With a built-in microphone they become a great Bluetooth headset for hands-free calls, coming in particularly handy while driving. With the microphone nearer the mouth our calls were much clearer and with Siri access baked-in we also found ourselves using the oft-forgotten digital assistant a lot more than usual (but in the privacy of our homes). We also found they were great for anyone who likes to share music listening with a friend as you can have an ear each without garotting yourself on a cable.
Apple AirPods review: Verdict
Our verdict
If you're looking for truly wireless in ear headphone connectivity, nothing holds a flame to the AirPods – theses are the best you can buy. The total banishment of wires completely exposes the shackled experience of a wired connection, they are effortless to use and beautifully presented – something that ticks every Apple fan's mantra. But that's really the only reason you'd want to shell out £160 for them. With no audio upgrade or design change from the EarPods plus a clutch of irritations that arise from losing the in-line controls it's a lot of money for the privilege of going without wires. If, however, you have no problems with the EarPod audio quality and are looking for the best tether-less, faff-free earphones, these will be a smash hit.