Apple chief executive Tim Cook has reassured his employees and called for unity as Donald Trump, who previously called for a boycott on the iPhone maker, is elected US President.
In a memo emailed to Apple staff and leaked to the press, Cook acknowledges the "strong feelings" many of his staff have following the election result, which saw Republican candidate Trump defeat Democratic opponent Hillary Clinton in one of the biggest upsets in US political history.
"We have a very diverse team of employees, including supporters of each of the candidates. Regardless of which candidate each of us supported as individuals, the only way to move forward is to move forward together," Cook's note, published by Buzzfeed news, read.
Cook then called on a quote from Dr Martin Luther King Jr, who said: "If you can't fly, then run. If you can't run, then walk. If you can't walk, then crawl, but whatever you do you have to keep moving forward."
The Apple boss describes this advice as "timeless, and a reminder that we only do great work and improve the world by moving forward."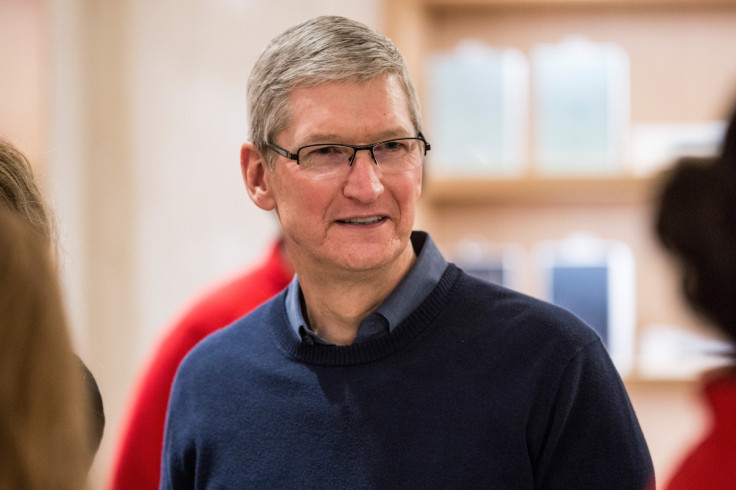 Trump called for a boycott on Apple's products earlier in 2016, after the company refused to help the FBI crack the passcode of an iPhone belonging to one of the San Bernardino killers. The president-elect said he owned both an iPhone and a Samsung smartphone, but would stop using the latter until Cook backed down and unlocked the handset.
Cook refused, but just three weeks after proposing the boycott, Trump (or one of his staff) began once again using an iPhone to post on his Twitter account.
Acknowledging the "uncertainties ahead", Cook's memo to his staff said they can "be confident that Apple's North Star hasn't changed...Our company is open to all, and we celebrate the diversity of our team here in the United States and around the world – regardless of what they look like, where they come from, how they worship and who they love."
Meanwhile, Facebook boss Mark Zuckerberg issued a statement to say we should work "to create the world we want for our children". Zuckerberg added: "This world is better than any presidency and progress does not move in a straight line."
Microsoft chief executive Satya Nadella was more direct in his response to Trump's election victory. "Yesterday we witnessed the democratic process in action," he said on LinkedIn, adding: "We congratulate the president-elect, and look forward to working with all those elected yesterday."