Apple Campus 2: New helicopter footage shows progress of 'spaceship' headquarters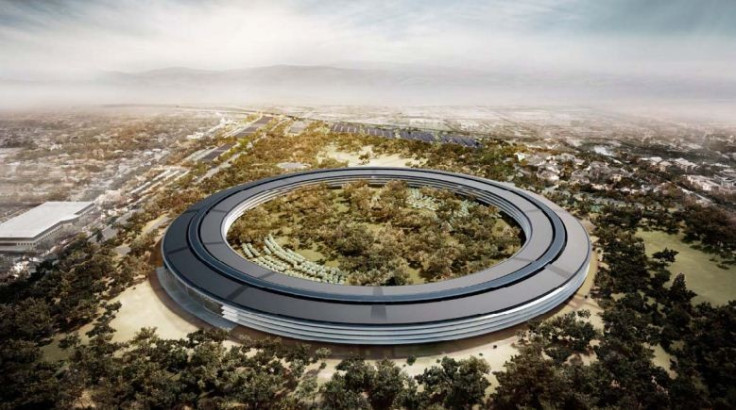 New helicopter footage, shot by Sky Core, shows the progress being made at Apple's enormous Campus 2 headquarters, currently under construction in California.
Also known as 'the spaceship' because of its circular design, the building will open at the end of 2016 and provide a workspace for 12,000 employees. It will cost $5bn (£3bn) and was given the green light by the local Cupertino council, following an application by Steve Jobs in his last public appearance.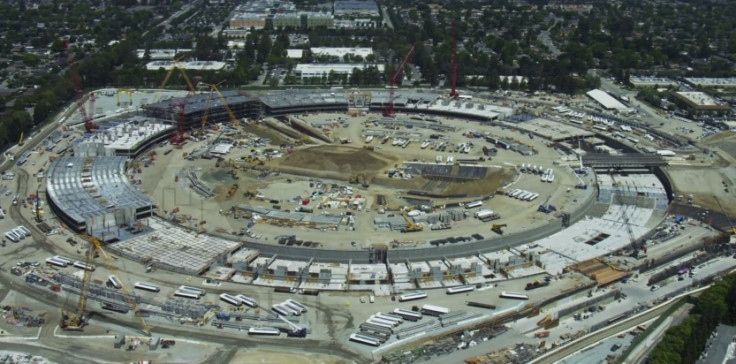 Designed by British architecture firm Foster+Partners, the building sits on a 175-acre site previously used by Hewlett Packard. Over 5,000 trees will be planted to conceal the building's access roads, and there will be an underground carpark to further limit its impact on the local environment.
The new footage, shot by SkyCore on 15 June, shows how the building will extend for several stories underground as well as above it. Inside, there will be a £100m auditorium for announcing new products, as well as 15 acres of grassland, apple orchards and a herb garden for the canteen.
Four months before his death in late 2011, Jobs told the Cupertino City Council that "the overall feeling of the place is going to be a zillion times better than it is now". Campus 2 has a goal of being a "net-zero energy" site, meaning it will be self-sufficient and only require power from the national grid in emergencies.
To achieve this, the circular roof will be covered in 70,000 sq ft of solar panels generating enough energy to power 4,000 homes.
© Copyright IBTimes 2023. All rights reserved.