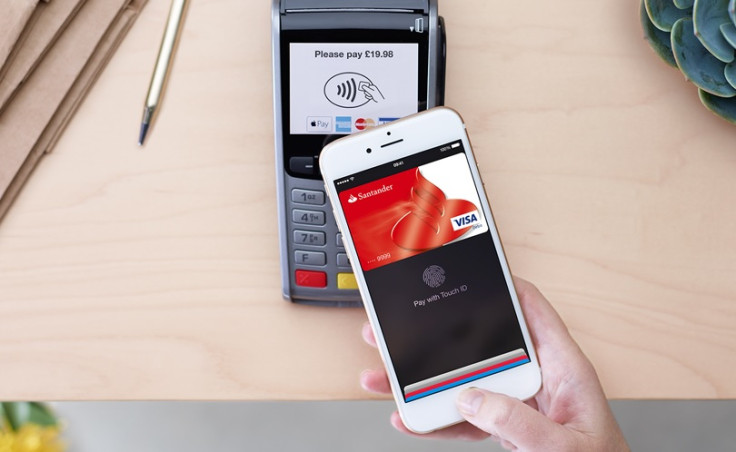 Speculation that Apple is to become a bank is nothing new. The latest insider gossip claims the company is planning a system for sending money from one iPhone to another, despite Apple's chief Tim Cook saying the very same day that Apple has no interest in disrupting the banking sector.
Back in 2012, when the iPhone 4s was Apple's latest handset, a survey taken in the UK and US revealed that 43% of existing Apple customers would consider banking with Apple. The same applied for 10% of respondents generally. Two thirds of those in favour of an iBank said they would use the service because they trust Apple, while 50% believed Apple's ecosystem would make it easier for them to access and manage their accounts.
One report published off the back of these findings said breathlessly that Apple could have "37 million individual customers for its banking service in just two nations" from day one, assuming that 43% went through with the switch from their current bank immediately. Opinion pieces from 2010 were as equally positive about the concept of an Apple bank, pointing to the massive database of credit and debit cards iTunes already has − 800 million as of 2014. This, plus the $200bn (£132bn) Apple has in the bank and millions of iPhones sold each year, puts the company in a strong position to take on the archaic financial services industry.
Talks with US banks are ongoing
But, while Apple Pay launched successfully earlier this year, letting iPhone and Apple Watch users pay for goods by tapping their device on the till like a contactless bank card, this is a long way from Apple becoming a bank. Although talks with banks are "ongoing," the Wall Street Journal (WSJ), which first broke the story, reports, "key details remain in flux, including technical aspects that would determine how the service would tie into the banking industry's existing infrastructure".
It is also unlikely that Apple's financial service would roll out further than the US at launch. Agreeing on a unified system accepted by all banks will take time. As the WSJ reports, Apple has "been talking with a number of banks about the service, including JP Morgan Chase, Capital One Financial Corp, Wells Fargo & Co, and US Bancorp".
Short of selling mortgages and car loans, the most likely vision for an Apple financial product would be similar to PayPal and its Venmo platform, which lets users contribute money towards gifts and split rent payments among housemates. Although taking a cut from transactions works in retail, users would be less keen to pay Apple for the privilege of settling a pizza with their housemate over an iPhone app.
A "welcome" rival to PayPal
PayPal welcomes the possibility of some competition in this nascent space. "We welcome any development that encourages people to address the awkwardness of dealing with cash when paying friends or family back."
A system for accepting payments to small businesses, like Square, through the NFC connection of an iOS device is also a possibility. The move to these services is an obvious one to make; it is quicker for customers and cheaper for banks to process payments between two phones than to process a cheque or a money transfer through a high-street branch.
During a trip to Ireland this week, Cook told students that "your kids will not know" what cash is, such is the expected impact of digital transactions, but went on to say: "Nobody wants to become a bank anymore. And we don't want to become a bank."
A definitive answer to end the speculation? Not really. When Apple says it isn't doing something, that just means it doesn't plan to do it exactly the same way as everyone else. Steve Jobs said Apple wouldn't do a stylus, but that didn't stop the Apple Pencil going on sale this week.