As Apple prepares its next iPhone to duel in the smartphone market with Android rivals, we are seeing rumours aplenty with the latest online leak hinting there may be a dual camera for the iPhone 7 in the works.
The leaked image, which surfaced on a Taiwanese website Apple.club.tw reveals what looks like a twin-lens camera module supposedly intended for an iPhone handset, with one lens slightly larger than the other suggesting consumers could be in store for zoom capabilities.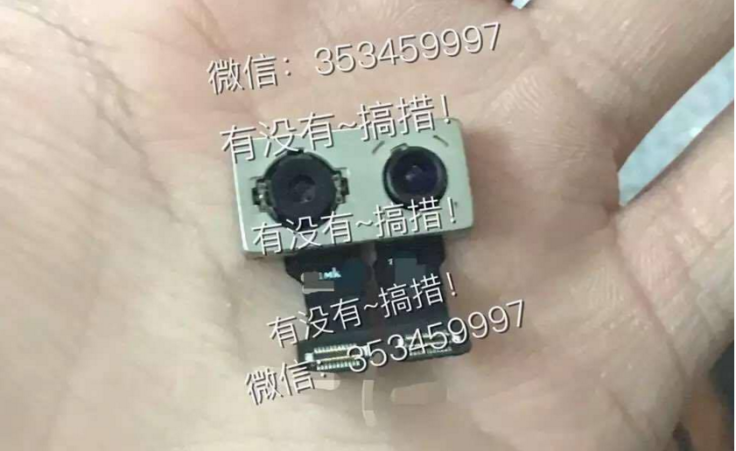 While we cannot say for certain this is destined for the iPhone 7 the appearance of the module matches with a recent concept video as well as leaked iPhone case designs with a wider opening at the back to accommodate a possible dual lens set-up.
The differing size of the lenses indicates that one lens will mainly operate in an optical zoom capacity (presumably the larger of the two), while the other will be a standard smartphone snapper. This would then allow for photos and videos that can simultaneously capture images with separate focal points at different zoom levels.
Dual-lens camera destined for the iPhone 7 Plus?
A previous leak from the Chinese social network site Weibo depicted a similar design, although small-palmed members of the iPhone community will be disappointed to hear reports suggesting the dual camera could be exclusive to a larger iPhone 7 Plus design.
To make matters more confusing it has also been rumoured that there will in fact be two different iPhone 7 Plus models, with the 'premium' version integrating the 3D mapping technology Apple may have begun experimenting with following the Cupertino company's acquisition of LinX in early 2015.
They say there's no smoke without fire and the buzz of a dual camera handset makes it seem somewhat apparent that, regardless of the size, shape or variant, a twin shooter iPhone is surely on the cards at some point in the near future.
For those hoping for a bit of clarity, Apple's upcoming 'Let us loop you in' media event scheduled for 21 March is likely to disappoint as it has been tipped that the event will be used to introduce a smaller iOS smartphone dubbed the iPhone SE, as well as an iPad Pro-like 9.7in iPad Air 3. If you are interested in tuning in, you can find details of how to watch it here.