The Apprentice 2015: April Jackson dated world's fastest man Usain Bolt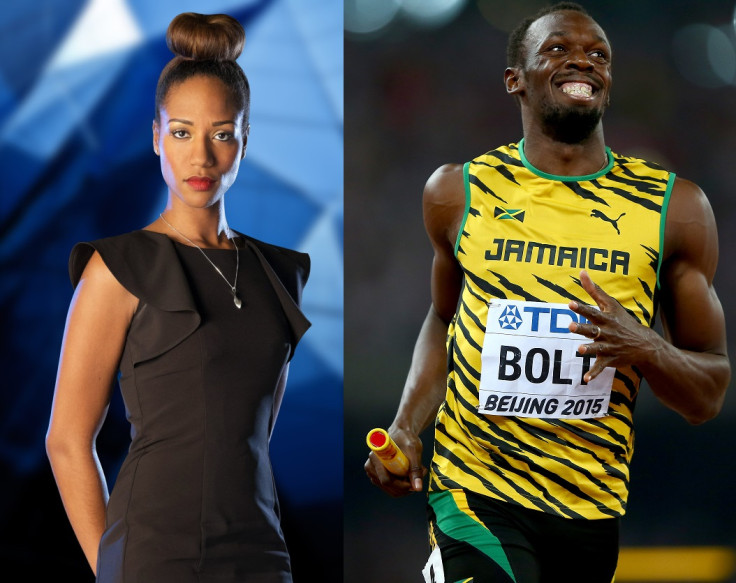 The Apprentice hopeful April Jackson reportedly enjoyed a secret romance with Usain Bolt. The boutique and events management company owner dated the Olympic gold medallist sprinter for four-months back in 2013.
An insider said that the pair hit it off after being introduced by a mutual friend but they soon parted ways over his demanding commitments. The 26-year-old beauty was crowned Miss Jamaica back in 2008 and now lives in London.
"They were introduced in 2012 but it wasn't until the following year they got closer and started to date," the source claimed to The Sun. "It was more than a fling and they developed feelings for each other. It was tricky because of Usain's busy schedule. Whenever he was in London they enjoyed going to clubs and having fun."
During her audition Jackson made reference to Bolt's profession, telling producers: "When I want something, I want it now. But clearly life, sometimes, things take time - and I'm working on that. But I'm Jamaican. We come first, we win on the track and we will win in the boardroom."
Jackson has wasted no time in making her mark on the BBC reality show, in which she currently competing against other contestants for Lord Alan Sugar's £250,000 investment. In the first episode she narrowly avoided elimination after taking on the role of project Manager and losing spectacularly.
Taking the lead in Team Versatile, she was seen getting off to a rocky start after making a lowly profit of just £1.87 during their fish lunch product-selling task. Instead of giving her marching orders it was Dan Callaghan Lord Sugar let go. Aisha Kasim later became the second casualty of the boardroom, following the second task, which saw the teams having to create an advertising campaign for a brand of shampoo made with cactus.
© Copyright IBTimes 2023. All rights reserved.